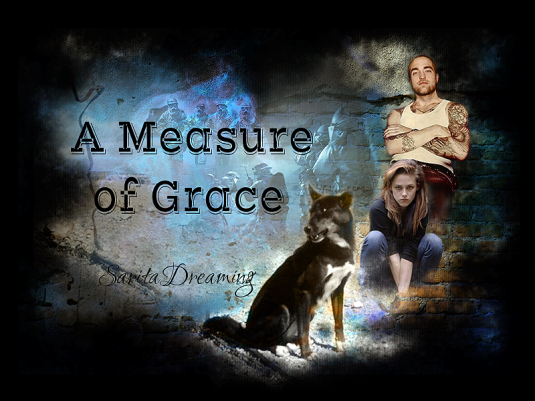 Story Link | Author Profile | Banner
Summary: A virus sweeps over the earth, killing man and man's best friend. For the few survivors, the nightmare is just beginning. Who set the virus free, and how far will the remains of the government go to find a cure? An innocent girl, a fiercely loyal dog, a jaded man with a past. Can they survive this new world and its secrets? E/B, AH
I was never a fan of apocalypse genre stories. Zombies, which most of them contain are just ick to me, no appeal whatsoever. That was until I read Lissa Bryan's, The End of All Things. What a great story! Since then, I have been a bit more open to this genre. Dipping a toe in here and there.
Sarita Dreaming starting posting this story on Daily Picspitation, oh you don't know this site? You should.
There are some wonderful authors that post short stories based on pic prompts. Very cool how they come up with the stories, but I digress. SR is a contributing author on the site, so when she started posting A Measure of Grace based on the prompts, I fell in love with it! Now the story is being posted on FF with bi-weekly updates.
New story with lot's of promise if chapter 1 is any indication!! I know I am in.
And how gorgeous is that banner??
Go check out the Daily Picspiration site too. See if you can figure out which prompt caused the mojo to stir up SR's story.