What happens when the Kevlar comes off and the bullets stop flying?
JUSTICE BROTHERS
Three extraordinary men and the women who love them.
How much distance do you need from your past before the dust settles?
If it's all about the journey – this one is just beginning.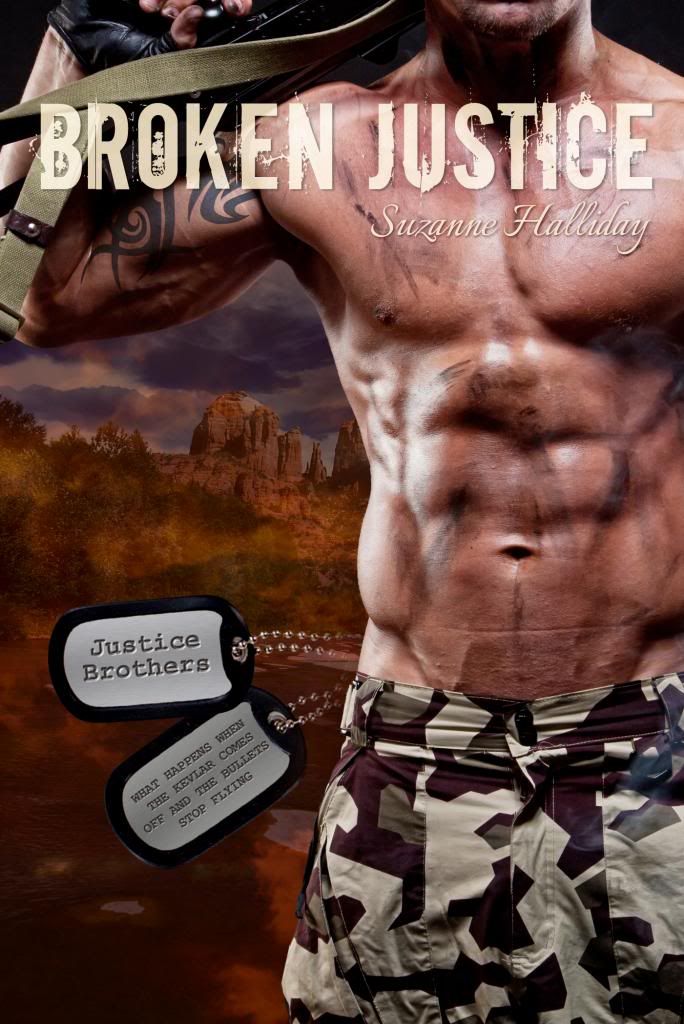 BROKEN JUSTICE (#1)
Cameron Justice – Once a throw away kid heading for trouble, he finds a sense of purpose in a war zone. Years later, successful, handsome and wealthy, Cam's mistrust of women and relationships in general have left him a brooding loner.
Lacey Morrow – Abused and neglected as a child, she's a lost girl determined to make something of her life-- if only she can catch a break.
Unlikely Companions – fate throws them together. Now the rest is up to them.
Will Cam be able to leave the past behind and learn to trust?
Will Lacey be strong enough to fight for what she wants?
Or will the past be too much for them to overcome?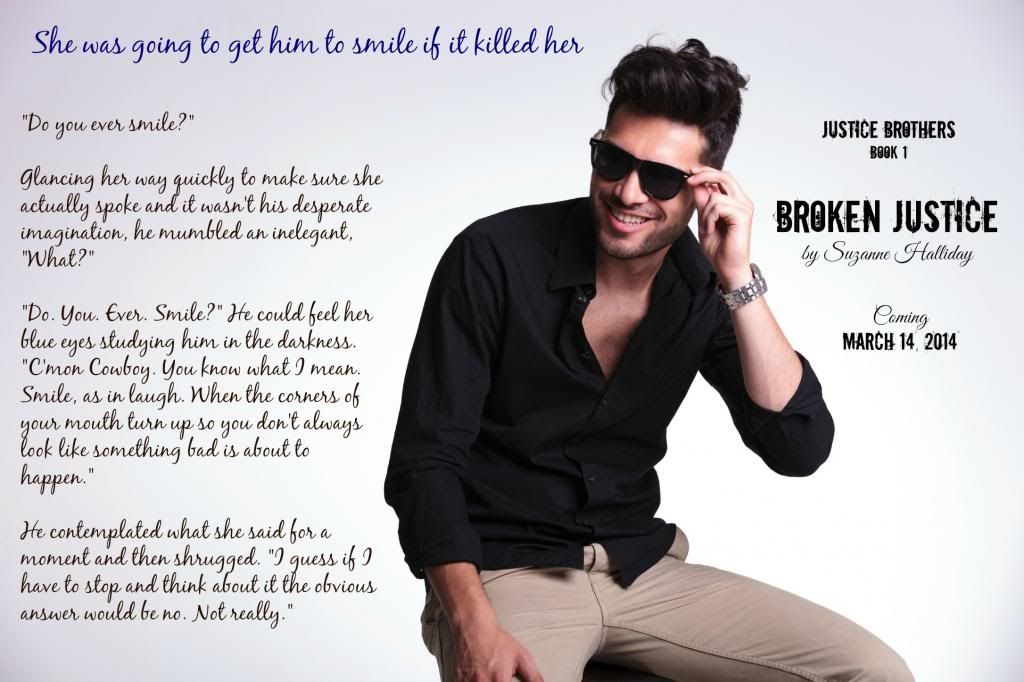 a Rafflecopter giveaway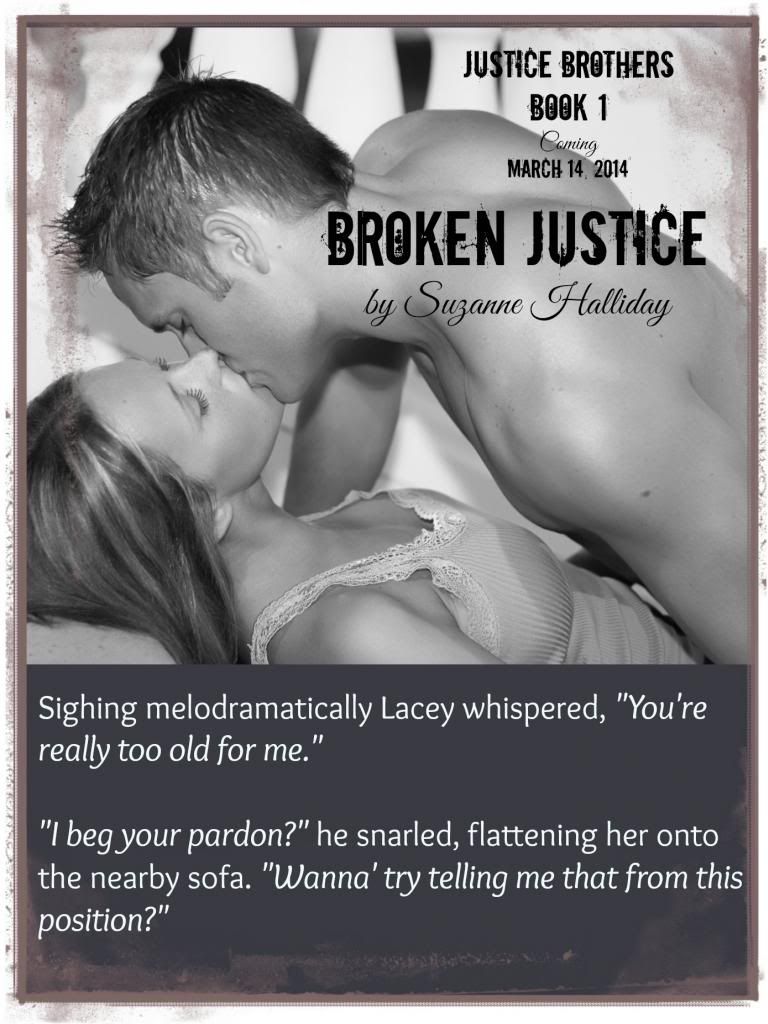 About the Author:
Suzanne Halliday writes what she knows and what she loves – sexy adult contemporary romance with strong men and spirited women. Her love for creating short stories for friends and family has developed into a passion for writing romantic fiction with a sensual edge. She finds the world of digital, self-publishing to be the perfect platform for sharing her stories and also for what she enjoys most of all – reading. When she's not on a deadline you'll find her loading up on books to devour.
Currently a wanderer, she and her family divide their time between the east and west coast, somehow always managing to get the seasons mixed up. When not digging out from snow or trying to stay cool in the desert, you can find her in the kitchen, 80's hair band music playing in the background, kids running in and out, laptop on with way too many screens open, something awesome in the oven, and a mug of hot tea clutched in one hand.
Facebook | Twitter | Blog | Pinterest
Buy links are provided as a courtesy to the reader and do not constitute an endorsement by this blog or its owner.
In accordance with FTC regulations regarding giveaways, let it be known that Books and Fandom has not received nor does it accept any compensation for posting giveaways. Giveaways are at the the discretion of said tour host and/or author. All questions are to be directed to said tour host and/or author.