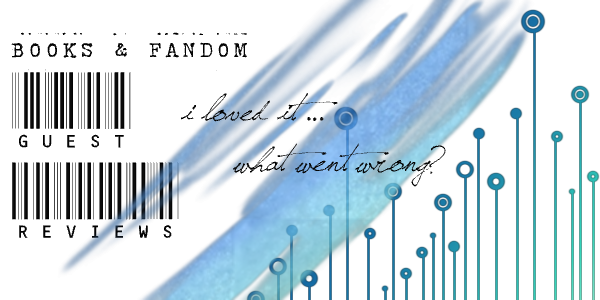 This week I have an amazing review from Lucia of
Reading Is My Breathing
.
I actually have this story. Bought it when it first released. Loved the premise, but me being me, got sidetracked and haven't gotten around to it yet.
After Lucia's review, I am moving it way up on my TBR list!!
**************************


One… Two… Three… Four…
I Declare War
Serah always believed the world around her was perfect. As a Power, one of the warrior angels, she has spent her existence defending the innocent from evil. After tragedy strikes, tearing Serah's brother from her life, she's given the task of stopping the approaching apocalypse before it's too late.
Only one thing, though: she has to venture to Hell to do it.
Lucifer—or Luce, as he prefers to be called—has been biding his time in Hell, longing for revenge against those who oh-so-easily cast him into the pit. When the heavenly beauty shows up at his gate, he's just as captivated by her presence as she becomes of him. The attraction between them is palpable, and Serah's willpower slowly slips. How can this charming creature, this scarred Archangel, be the one annihilating the world she so loves?
As the war wages on, the world entwined in chaos, Serah starts questioning everything she ever knew. When the light and dark, hot and cold, finally collide, she has to make a choice—a choice that sets her world on fire, black and white exploding into colorful flames.
Serah has questions. She wants answers.
Luce just wants to play a game.

"I truly loved this, definitely the best adult angel/fallen angel story I have ever read! Do not hesitate and read it, you won't regret it."
Serah is Power angel - she protects the innocent from evil. She believes in goodness and happily serves the God and his purpose. But after her brother becomes fallen angel and she is ordered to establish the truce at the border between "the righteous and the wicked", Serah starts to ask herself questions. Questions about what is good and bad, questions about life and humanity, questions that need answers. And the most important question is - how can you cooperate with the Devil himself?
Yeah, we all know that Satan (or Lucifer as he prefers to be called) is the bad guy. Rebelling against God, bringing people into temptation, etc... But what if there is more into him? What if there is still a little bit of compassion in him? A little bit of goodness that no one else bothered to look for? Seems like Serah may be the only one seeing hope where other see only damnation. But is it wise to trust the Devil?
I have to admit that I was smitten by Luce. He was arrogant, mocking and bitter but never vulgar or disgusting. I knew I should not fall for the Devil himself but I was truly fascinated by him. He was able to push all Sarah's buttons and their banters or discussions made extremely intriguing read out of this book.
I am not going to tell you more since I want to avoid spoiling the story for you. But believe me, once you start reading it, you won't be able to put it down! Extinguish is thoughtful story written in brilliant and beautiful writing style which only J.M. Darhower can master. Yeah, I admit it, I have a girl crush on this author and her stories. Everything she writes appeals to me. You simply cannot go wrong with the book by J.M. Darhower! This is her first paranormal story and I loved every single moment of it.
Story is wrapped up nicely by the end, there is no cliffhanger but I have a feeling there may be a sequel coming... Who knows? I definitely know that I would be more than happy to come back to this paranormal world and characters J.M. Darhower created in this story.
5 STARS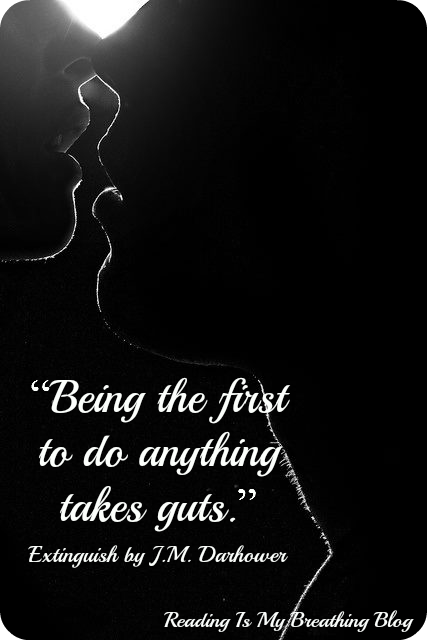 Reading is my biggest hobby and I try to read as much as possible.
BLOGGER, READER and REVIEWER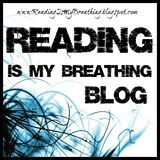 Twitter | Facebook | Goodreads | Website
*I am a huge fan of Lucia's reviews. I have to admit, there have been times when I have been "meh" about a book, but then Lucia's review pops up, and I am swayed. She has a wonderful way of writing her reviews. I always feel like she is speaking to me directly, chatting away why she loved a story, or didn't.
Lucia also does the best memes and casting for all her reviews. So jealous of that! I am not crafty at all and I love the added visuals. She is definitely a reviewer you want to follow! - credoroza