Tuesday, November 5, 2013

Releasing November 19, 2013
Adult Contemporary Romance
When reality show producer Sophia is assigned to convince Christmas fanatic Will to be on their holiday special, she imagines him to be an oddball momma's boy wearing a reindeer Christmas sweater. What she doesn't expect is the handsome, mysterious man who captures her attention, and seems determined to win her heart.
Their attraction is undeniable, and as charming Sophia convinces Will to work with her, she slowly unwraps the secrets in his past that make this determined and soulful man still yearn for the childhood he never had.
When the chaos of production starts, will Sophia be able to keep her promises to protect Will from being exploited, or will the bitter truth of reality television be a runaway train of disaster for both of them?


Join Sophia, Will and his dog Romeo to enter the world of his enchanting holiday house where stars shine indoors and snow is always falling…365 days of the year.


About the Author:
Ruth Clampett, daughter of legendary animation director Bob Clampett, grew up surrounded by artists and animators. A graduate of Art Center College of Design, she has been VP of Design for Warner Brothers Studio Stores and taught photography at UCLA. Today she runs her own studio and as the Fine Art publisher for Warner Brothers Studios has come to know and work with some of the world's greatest artists in the fields of animation and comics.
From this colorful background comes Ruth's first novel, Animate Me, a fun and sexy, unique and engaging contemporary romance.
Ruth lives and works in Los Angeles, strictly supervised by her teenage daughter, who helps plan their summer around their yearly pilgrimage to the San Diego Comic Con.
Blog | Goodreads | Twitter | Facebook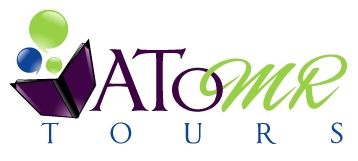 Website | Twitter | Facebook