Tuesday, November 12, 2013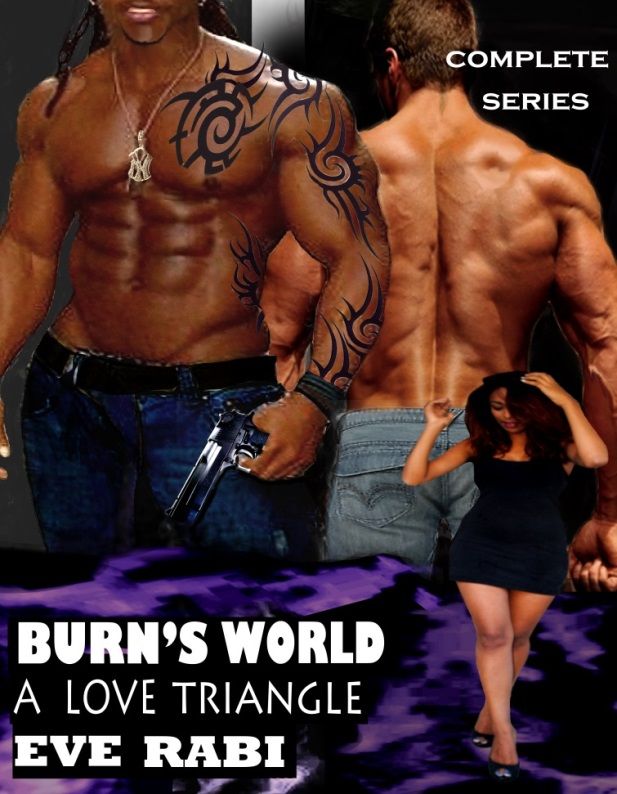 You never forget your first love. Burn couldn't either.
When blonde-haired, blue-eyed Brody McGraw asks her out, Burn can hardly believe her luck. He's the kind of guy she can only dream of. In record time they start dating, and she is thrilled when she can finally change her Facebook profile status to 'In a relationship'.
However, Brody's mother has huge political plans for her family and she makes it clear they do not include someone with Burn's color. When Burn suffers a severe bout of self-loathing because of Dawn McGraw's words, she is forced to make a decision that will break her heart.
Enter Trojan Catrell, a street thug and an enemy of Brody McGraw's. He wants what Brody has and he pursues Burn. Since her heart still belongs to Brody, Burn's not interested in Trojan and the money he throws her way. However, Trojan has no intention of taking no for an answer.
He gets what he wants, but he soon finds that there are three people in their lives, him, Burn and Brody.
A messy triangle that lasts for years ensues.
Excerpt:
"First rule of business – gotta be a win-win situation, know what I'm saying?"
"Eh, well, I don't have a business and I don't have much to give you. How much are you wanting?"
"I don't want your money!" His tone is scoffing.
"Oh, okay." I scratch my head and look at him. Maybe I should talk about me changing my story about the gun incident? "There's nothing else I can give you that you'd …"
"I want you." His voice is almost a whisper.
I look at him with huge eyes. "I'm seventeen!" I blurt.
He shrugs.
I frown. "I …I don't do shit like that. Ever."
"Ever?"
I shake my head.
"How come?" His tone tells me he doesn't believe me.
My turn to shrug. "I'm doing it right. I'm waiting for the right guy before I give it up."
His eyes turn to slits.
"And I want to be eighteen when it happens."
"You serious?"
"Yeah."
"Not even for white boy?"
"Not even for white boy."
He folds his arms across his chest. "Don't know if I believe you. I mean, you're here asking me to save your boy, but you tell me that you haven't given it up to him as yet, even though you …?"
"Love him? Yes. But I guess he doesn't want to go to jail either." I take a deep breath and cover my eyes with my hand. "Can we talk about something else? I'm getting really awkward here."
He smiles.
"Back to your question – seriously, what do you want from me in return?"
"That." Again, his voice is soft but serious.
I peer at him in disbelief. He wants my virginity? Is he fucking nuts? "I told you, I'm seventeen. You'll go to prison and a pretty boy like you will get lots of sex there."
He smiles.
"I'll wait till you're eighteen." His voice is way too serious for my liking.
I stare at him, flabbergasted by this whole conversation. "That is the most indecent proposal I have ever heard …" I turn away from him then turn back to him. "It's crazy. It's absolutely crazy!"
My rant does not faze him. "That and three dinner dates with you."
My jaw drops.
"Since I have to wait six months for my payment, it will be a 'meanwhile' scenario."
"I …I …" This is so fucked up. "Why me? I mean, there are so many other girls around who are more experienced …"
"Cos you're white boy's girl. I want … what he has."
"Because I'm … "I shake my head in disgust. "That is really fucked up, Dreads. It really is."
"Maybe. But it is what it is, know what I'm saying?"
Of course I know what he's saying. "And if I say no?"
He runs his hand slowly over his face, then locks eyes with me. "Then we have no deal."
I stare at the ground as his words wash over me. "You'll wait six months?"
"I'll wait six months."
WHAT REVIEWERS ARE SAYING…..
"…it's heartbreaking, it's also hilarious. I laughed so hard my stomach hurt."
"keep you on the edge of your seat."
"It was hard to turn off my Kindle and go to sleep or get anything else done as I just wanted to keep reading."
"I loved every moment! Bravo, Ms. Rabi!"
"It had everything drama, action, humor, love, sex.....it hit so many levels I'm considering reading another one of her series."
"One of the best series I have read in a long time.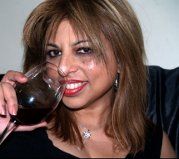 Eve Rabi lives in Sydney Australia, but was born in South Africa. She is the author of 20 books and is known for her kick-ass leading ladies, her alpha males and her ability to make you cry and make you laugh as you fall in love.
She loves music and cannot live without it. She also enjoys dancing, (was a Latin dance instructor years ago) and keeps her kids in line by threatening to bust a Zumba move in front of their school assembly.
a Rafflecopter giveaway
Facebook | Blog | Twitter
Buy links are provided as a courtesy to the reader and do not constitute an endorsement by this blog or its owner.