Tuesday, November 12, 2013
"I will do anything to make her MINE." ~ Remington Tate
In the international bestseller REAL, the unstoppable bad boy of the Underground fighting circuit finally met his match. Hired to keep him in prime condition, Brooke Dumas unleashed a primal desire in Remington "Remy" Tate as vital as the air he breathes . . . and now he can't live without her.
Brooke never imagined she would end up with the man who is every woman's dream, but not all dreams end happily ever after, and just when they need each other the most, Brooke is torn away from the ringside. Now with distance and darkness between them, the only thing left is to fight for the love of the man she calls MINE.

Mine (Real #2)
Date for Re-Release of Paperback: November 5, 2013
Publisher: Gallery Books
Buy Links: Amazon | BN | Kobo
I loved Real.
It wasn't the story line that got me, it was Katy Evans' ability to create a character so colorful, so brutally honest, so visual, so tangible, so unique, so Real. The title of the story fits perfectly in every way imaginable.
And because of that, I was hesitant to read Mine. Crazy I know, but how many times have you read an amazing first story in a series only to be let down by the second one because it just couldn't reach that same level of amazing? It's happened to me many times.
Well, the deities have spoken and Katy Evans has done it again! Mine is an amazing follow up to Real.
I didn't think it was possible, but Wow Oh Wow does she top it and then some!!
First, let me just get this out there, I still am not liking Brooke as much as I would like too. My dislike is not as much as it was in Real so that's a plus but she definitely is not one of my favorite heroines I have come across. But maybe because Remy is so all consuming, who would have a chance in comparison to him? Yep, that must be it, Remy has just completely invaded all my senses, there is no room for anyone else.
Mine picks up right where Real left off, with Remy and Brooke back together. I do love that they are back together. Their love is so all consuming and passionate that it would be impossible for them not to be. But that doesn't mean there aren't issues and all is smooth sailing for them. There are those underlying issues that drive the story creeping up on them and how they deal with them, namely Remy's "black and blue" periods, and Brooke's continuous self loathing how she left Remy when he was down. There was also my own personal trepidation that Brooke would leave again for the "good" of Remy. That kept my belly churning for quite some time.
And of course, the secondary characters, Pete, Riley, Diane, and Coach. I loved them and loved that they had so much more involvement this time around. They really do complete the family.
I really loved Mine a tad bit more than Real for the fact of the issues and drama they faced and how they dealt with them.
I loved how Remy and Brooke communicated with music. Neither of them the best at communicating so music spoke so much for them. And best of all, I loved how when they finally were able to tell each other how they truly felt with words, it was so simplistic that it spoke from the heart and as the reader, you just felt the overwhelming love they shared.
But most of all, I loved Katy Evan's ability to keep the level amazing going for this series. Real is honestly one the best series I have read in along time.
"Our love is all-consuming, powerful,imperfect, and real…"
Absolutely loved this story and will forever be stalking the author! Review will also be posted on my
Loved These
shelf on Goodreads.
About the Author: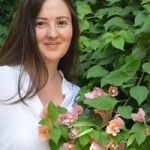 Hey! I'm Katy Evans and I love family, books, life, and love. I'm married with two children and three dogs and spend my time baking, walking, writing, reading, and taking care of my family. Thank you for spending your time with me and picking up my story. I hope you had an amazing time with it, like I did. If you'd like to know more about books in progress, look me up on the Internet, I'd love to hear from you!
a Rafflecopter giveaway
Tour presented by The SubClub Books
Buy links are provided as a courtesy to the reader and do not constitute an endorsement by this blog or its owner. ARC provided by author via tour host in exchange for a fair review.