Photographer Sierra Stratton views the world through a lens all her own. She has an uncanny sense about people, something that often causes her trouble. When she meets the sexy and brooding Evan Dorsey, her intuition tells her he's suffering, and she wants to be the one to help him.
Evan isn't open to help from anyone, however. His focus is on his Major League career and making himself as marketable as possible for his upcoming free agency. He plans to ride out the season in Atlanta and then sign with another team, away from the painful memories that haunt him.
Someone's eager to send him on his way, too. Between anonymous threats and equipment sabotage, it's clear he's earned himself an enemy along the way. To him, it's one more sign that he's right to move on.
But Sierra threatens his conviction. Her contagious smile proves hard to resist, as does her kiss. She tempts him in ways he never anticipated, making him question his plans for the first time. If he's not careful, she might just convince him that he's meant for her.

Release: October 17, 2013
Publisher: Iambe Books, LLC
Buy Links:
Amazon
|
Barnes and Noble
|
Kobo
|
iBooks
My Review:
Drama, romance, love, heartbreak, smexiness, and mystery...the perfect contemporary read!
Raine Thomas writes in such a way that you are completely enveloped in the characters world. From the first word to the last, you are thoroughly engaged. Lush, vibrant, and full of texture, the story line takes you on a trip of emotions ranging from laughter, tears, screaming, goosebumps, anger, rejoicing, and trepidation. A kaleidoscope of feels.
I was completely in love with Evan and Sierra.
Sierra was quirky, kind, with a unique sense of knowing.
Evan. Oh Evan. Athlete, Australian, broken soul, troubled, standoffish.
Sierra and Evan meet at the wedding of Everly and Cole. The amazing couple from For Everly. I loved how the author tied the story together even though Meant For Her is a true stand alone.
There is instant attraction, and for Evan, the first in a very long time since the death of his mother that has just broken him emotionally. Sierra senses the sadness and responds to it comforting him in her own unique way. They don't meet again for a few months being brought together by baseball. I am not a huge fan of the game personally but it wasn't overwhelming at all, just added a nice background to the story.
The story starts moving from this point and there are many twists and turns peppered though out their budding relationship. Evan continues to try and keep himself distanced emotionally, all the while Sierra slowly chipping down his self imposed wall of despair.
The mystery aspect was really great too. It was the underlying factor to the story line putting Sierra right in the mix of things.
The ending was perfect after the huge kick in the pants Evan needed!! I loved him regardless!!
I really enjoyed this story and the characters. Raine Thomas did such an amazing job with the characterizations that I really felt I was part of the story, watching from the side lines.
I highly recommend this book!!
Absolutely loved this story and will forever be stalking the author! Review will also be posted on my
Loved These
shelf on Goodreads.
About the Author: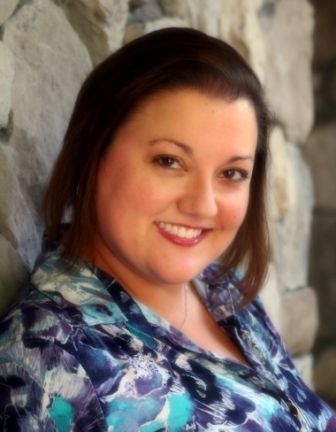 Raine Thomas is the author of bestselling YA and NA romantic fiction, including the award-winning Estilorian series. She's a proud member of Romance Writers of America and is a contributing blogger to The Writer's Voice. When she isn't planning weddings, writing, or glued to social networking sites, she can usually be found on one of Florida's beautiful beaches with her husband and daughter or crossing the border to visit with her Canadian friends and relatives.
a Rafflecopter giveaway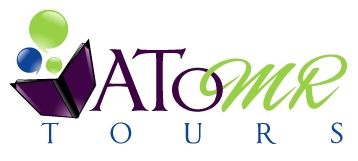 Website | Twitter | Facebook
Buy links are provided as a courtesy to the reader and do not constitute an endorsement by this blog or its owner. ARC provided by author via tour host.