Wednesday, October 30, 2013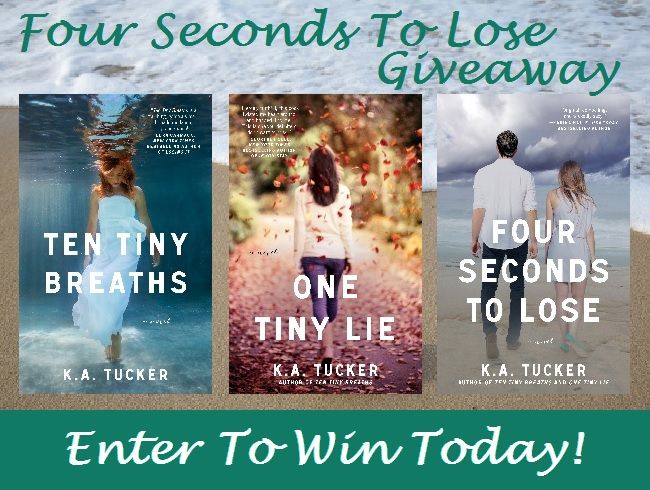 Yep! You read that right! There is an amazing giveaway from K.A. Tucker and Atria Books for you.
FOUR SECONDS TO LOSE by K.A. Tucker is right around the corner so we thought we should celebrate with a giveaway of some fantastic, mind-blowing prizes!
We have the FIRST print of a FOUR SECONDS TO LOSE Dooodles by Christina (which won't be available for purchase until late December), as well as signed copies of TEN TINY BREATHS and ONE TINY LIE, and swag bags filled with FOUR SECONDS TO LOSE posters and goodies from K.A. Tucker and Atria!
There will be 5 winners of signed copies and swag bags, and one Grand Prize winner for the Dooodles by Christina, signed copies and a swag bag.
You don't want to miss this! So, go ahead… Enter to win! Help us celebrate Cain and Charlie's release into the world! Entering will just take a matter of…Seconds!
a Rafflecopter giveaway