Thursday, October 10, 2013
Series Spotlight: Dragon Heat Series
Griffin Cadogan is shocked to see Avani Monroe, sworn enemy of his dragon family, walk into his gym. With his mating phase soon approaching, Griffin is curious as to why she has to come enemy territory knowing the risks. Not only does she surprise Griffin and his cousin, Mad, by coming to enemy territory, but what she wants is borderline insane-Griffin must help her have a baby.


After her mother's line was annihilated by the Knights, Avani accepted her duty to ensure the continuation of their unique dragon breed. She's searched the dragon registries and Griffin is the most likely candidate for her crazy plan. Working up the courage to approach a man who considers her an enemy wasn't easy but she manages to calmly lay out her carefully orchestrated plan.
But Griffin isn't about to agree to her harsh terms. If she wants him to father her child, he intends to play an active role in his offspring's life, not simply walk away as she requires. Shocked by her instant attraction to him, she agrees to his terms. Once together, they realize their connection is about more than creating a child, but that happiness is short-lived when Mad suddenly disappears. Knowing the dragon slayers are behind it, Griffin must risk it all to save the ones he loves.
RED HOT DRAGON
Dragon Heat Series, #2
Publisher: Forever Yours |
Publication Date: October 1st, 2013
Genre: Paranormal Romance
Buy Links:
Amazon
|
Are
|
Barnes & Noble
|
Kobo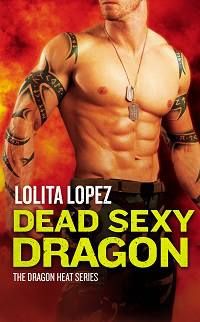 The last thing dragon shifter Stig Wyvern needs is his dead friend's kid sister showing up on his doorstep. He's just minutes away from entering a mating phase. Sharing his isolated house with the young woman he's desperately lusted after for quite some time is a recipe for disaster.


But Cora Cardenas has nowhere else to go. She's in deep trouble with some really nasty people and Stig is the only one who can protect her. That he's deliciously sexy and makes her tingle with the simplest of smiles is just a bonus.
Cora quickly realizes Stig is hiding something from her. To make matters worse, she's plagued with breathtakingly naughty dreams starring a shadowed lover who bears a startling resemblance to her host. And just what the hell is going on down in the basement at night?
Stig needs to get Cora out of his house but his inner beast has other ideas. He's found his mate and she's not going anywhere…
Publisher: Forever Yours |
Publication Date: 8/6/13
Genre: Paranormal Romance
a Rafflecopter giveaway
About the Author:

While browsing bookstore shelves as a teenager, Lo discovered the erotic writings of Anaïs Nin and A.N. Roquelaure. Certain her mother would not approve, Lo smuggled the books home and squirreled them away in the most likely of places: under her bed. Late at night, she delved into the sensual worlds both writers created.
As a co-ed studying biochemistry and genetics at Texas A&M University, Lo dabbled in creating naughty tales to entertain her friends. Study for a midterm or pen a deliciously dirty story to delight her small band of fans? Not surprisingly, Lo is now on an extended sabbatical from college.
Luckily, Lo stumbled onto the world of erotic romance publishers. She realized there were other readers and writers who loved and craved breathtaking romance with the spiciest of love scenes. She took a chance and submitted her first novella. The rest is history.
Lo lives in Texas with her family and beloved Great Dane, Bosley.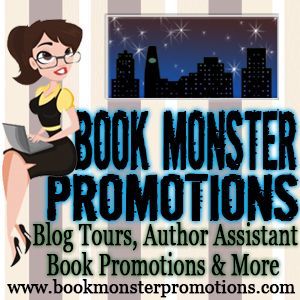 Website | Facebook | Twitter
Buy links are provided as a courtesy to the reader and do not constitute an endorsement by this blog or its owner.