Wednesday, October 30, 2013
National Revealer's Clark Kelly carved out a killer career as Hollywood's most-feared gossip columnist following one golden rule:"Everyone's got a secret…and someone's dying to tell it!"
Clark never reveals his to-die-for secret!
NEWS FLASH:
Dude's a vampire!
Studly, witty—and scary—Clark flies the night skies to spy on Hollywood's behind-closed-doors kinky-jinks!
BEWARE, ladies! Our beyond-the-grave badboy's BITE will make your blood boil! Just ask smokin' hot starlet TayLo Logan!
DANGER!! Can Clark stop a stalker out to drain TayLo dry? Or wreak revenge on a killer cabal feeding stars' pets to coyotes?
Finally…triggered by avenging fury, Clark goes "rogue vampire!"
Hold the front page! He's…
Out For Blood!

Expected publication: October 31st 2013
The Writer's Coffee Shop Publishing House
Buy Links: TWCS | BN | Amazon | Kobo
a Rafflecopter giveaway
Must be 18+ to enter, no purchase necessary
Open to US & International
Must respond within 48 hrs to claim win
Awesome Quiz!!
Here is your "Gossip Game" Question:
TALK ABOUT SUDDEN EXPOSURE! This aging rock 'n' roll icon wasn't crooning a trademark sexy tune when he suddenly stunned Malibu beach goers – by flashing them in his birthday suit! After soaking up rays with his lovely wife and some pals, our wrinkly rocker had wrapped a towel around his waist, slipped off his wet trunks to change into dry shorts – then accidentally dropped the towel, exposing bare bum and what-have-you!
Ladies lounging nearby sat up ramrod straight and shrieked: "You still have what it takes!"…and clapped like crazy. Turning 50 shades of red as wifey and pals laughed hysterically, our way-past-50 star quickly rewrapped the towel around his whatsit, bowed to the crowd of cat-calling babes and – not feeling ballsy enough to belt out a chorus of "Forever Young" – hastily beat a retreat down the beach.
So, Gossip Fans, who was our revealing rocker? Was it:
A) Rod Stewart, (age 68)
B) Mick Jagger, (age 70)
C) Steven Tyler, (age 65)
D) Roger Daltrey, (age 69)
Don't forget, leave your answer in the comments!
I had an opportunity to read Out For Blood and here's my thoughts...
Vampires are definitely real and living in Hollywood!! Or so I hear :)
Out For Blood was a total riot! I have always loved Mike Walker having listened to him for years on the radio delivering his own unique gossip anecdotes. Already knowing his voice and delivery, picturing Clark with Mike's voice just sealed the deal for me.
And the story is Clark's POV. Brassy, cocky, abrasive, jaded, and a vampire who is a gossip columnist.
Come on, how unique is that! It is so Mike Walker!
Out For Blood had mystery, intrigue, romance, some smexy men, passion, a love story and whole lot of gossip. You don't have to be a gossip monger to like this story either, it just just added to the background filling in all the nuances the story was peppered with.
Then we had all sorts of secondary characters that just packed the story full of hilarious and intriguing situations. Personally I loved Wally, Clark's right hand man, Elspeth, his Girl-Friday, and last but not least, Tay-Lo. Taylor Logan is central to the whole story line and all the shenanigans that happen. She is also Clark's love interest. Love is very new to Clark and it makes for some interesting and fun times.
Good flow, fun read, an ending you will never guess in a zillion years, ala Hollywood.
And the cover, loved the cover!! Fits the story perfectly. That face and Mike Walker's voice, what's not to love?
Absolutely loved this story and will forever be stalking the author! Review will also be posted on my
Loved These
shelf on Goodreads.
About the Author:
Dubbed "a one-man media conglomerate" by New Yorker magazine, Mike Walker became Tokyo's youngest-ever foreign correspondent.
After launching his iconic gossip column, The National Enquirer's #1 feature, and his show on CBS radio nationwide, Walker became weekly co-anchor on TV's Geraldo and guested on such top shows like Nightline. After writing and hosting two successful MGM-TV specials, he created the daily series, National Enquirer TV!
Mike became the only reporter ever to write two bestsellers on one story when his books on the O.J. Simpson trial hit #1 and #5 on the New York Times Bestseller List.
Dubbed "The King of Gossip" by Publisher's Weekly, he played his weekly "Gossip Game" on The Howard Stern Show for a record 16 years.
He's lectured at distinguished journalism schools at Columbia University and UC Berkeley; and received a prestigious invitation to become a Fellow of Ireland's legendary Trinity College, Dublin.
You can follow Mike on Facebook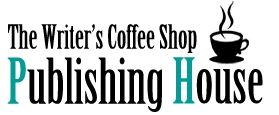 Website | Twitter
Buy links are provided as a courtesy to the reader and do not constitute an endorsement by this blog or its owner. ARC provided by publisher in exchange for a fair review.