Saturday, October 19, 2013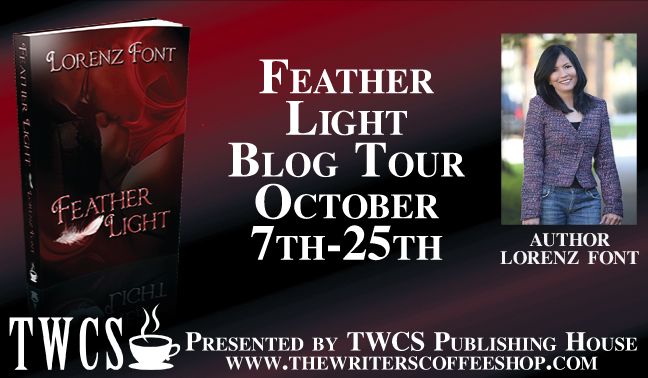 Parker Davis has conquered three major American cities and is the new 'it' man in massage. He earned the nickname 'Feather Light' for his sensual touches, tender caresses, and soft voice eliciting an almost orgasmic release. Clients from all over clamor for his services, and his clientele is growing by the minute. Business is at its peak, which makes Parker a busy man who has no time to deal with problems, let alone dwell on his blindness. With his declining vision, Parker has to accept his limitations and the changes brought forth by this disease, but he is not ready to relinquish the last control he has left. He is still the master in his bedroom.
Kelly Storm, a Hollywood actress, will do whatever it takes to get some much-deserved peace. Being famous has its perks, except the little privacy her popularity afforded her is slowly eating at her. With the paparazzi hounding her every minute of the day and her personal life under constant scrutiny, Kelly wants a semblance of normalcy wherever she can get it. Under the urging of a close friend, she agrees give Parker a try.
Their first meeting is nothing she expects. Kelly finds comfort in his gentle probing and the spellbinding experience guaranteed to keep her coming back for more. Parker knows the woman on his table is special. He feels her vulnerability with his fingertips, and her smooth curves leave a burning ache inside him.
One night of steamy passion is all it takes to know that they wanted each other in more ways than one. Kelly hides in heavy disguises, making it impossible for Parker to know her true identity.
What secret is Kelly keeping, and will she trust Parker enough to tell him the truth?
Will Parker see beyond Kelly's lies to show her what a future with him holds?

Buy Links: TWCS | Kobo | Amazon | BN
Publication: October 10th 2013
The Writer's Coffee Shop Publishing House
a Rafflecopter giveaway
Guest Post:
In a book world saturated with BDSM romance books, your main character's disability really helps him to stand out. Immediately we fall in love with him and his struggles. Explain how you came to the conclusion to have him be a blind man and a Dom?
Parker is a blind masseur, struggling to cope with his everyday challenges. He runs a successful business and is total eye-candy. Any woman wouldn't think twice about going to bed with him.
However, with his disability, he has lost the capacity to judge a person's integrity by nonverbal cues like facial expressions. While he is fortunate to be surrounded by people he can trust, he is forced to be dependent on them in a hundred small ways in order to maintain the life he's built for himself.
Being a Dom is a necessity for him; it helps to feed his flagging ego. He struggles to maintain a normal façade for the benefit of those who know him best, so the bedroom is the only place he can function without being reminded of his dependence on others. His situation makes his Dom tendencies understandable and accessible to those not familiar with that lifestyle. Clearly, we have a man who needs to claim some independence back, but at the same time, is relied upon in a very real way by the same people who provide the support he needs. He cares for the people in his life a great deal, and his need to take care of them means that he hides a good deal of his pain and struggles from them, choosing instead to shoulder the burdens he can. While the dependence between Parker and those closest to him goes both ways, he is never free from it—until he takes control in the bedroom.
Parker enjoys the power and the control he has over his partners. I believe that the nature of his kink and domination gives him the sense fulfillment. His situation is understandably real, and so his sexual tastes involve a good deal of fantasy and role play, providing an escape that would otherwise be impossible for him. Having limitations and being dependent on others is not easy for him to accept, especially since he is used to running the show, so to speak. When we see Parker as a Dom, we see him attempting to salvage even a small amount of independence. He does whatever it takes to hang on to that piece of pride. The desire to have some control over his life is almost as imperative as breathing. If he were not blind, he would probably still indulge in the more playful aspects of sexual fantasy.
However, removing his sight brings an edge to that whimsy, and what might otherwise have just been personal preference now becomes an important compulsion. The way in which the plot plays out highlights the direness of Parker's situation and the need to control whatever he still can, and we definitely see that the need to dominate and his blindness are closely linked. If you took away either attribute, he wouldn't be the same man, and this would have been a much different story.
About the Author: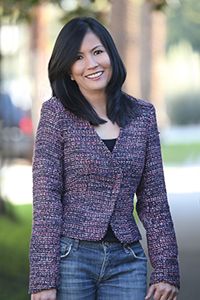 Lorenz Font discovered her love of writing after reading a celebrated novel that inspired one idea after another. She is currently enjoying the buzz from her debut novel Hunted, the first installment of The Gates Legacy trilogy.


Writing is therapeutic for Lorenz, and a perfect day consists of writing and playing with her characters while listening to her ever-growing music collection. She enjoys dabbling in different genres, with an intense focus on angst and the redemption of flawed characters. Her fascination with romantic twists is a mainstay in all her stories.
Lorenz currently lives in California with her husband, children, and two demanding dogs. She divides her time between a full-time job as a Business Office Manager for a hospital and her busy writing schedule.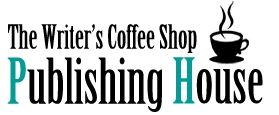 Website | Twitter
Buy links are provided as a courtesy to the reader and do not constitute an endorsement by this blog or its owner.