Sunday, September 22, 2013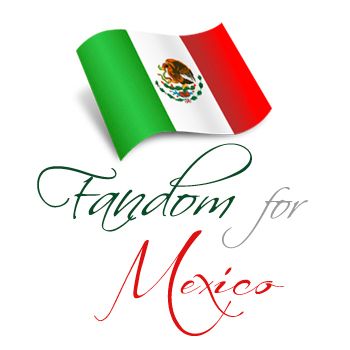 Dear Fandom,
It is time to help Mexico. Tropical Storms Manuel and Ingrid made landfall in the Pacific and Atlantic coasts of Mexico affecting 20,000 people in 13 states with rain, flooding, high winds and landslides. The Mexican Red Cross activated all of their branches and are working closely with the Secretary of Mexican National Civil Protection on the response to both storms.
Rapid Response teams with training in search and rescue were deployed to Guerrero and Tamaulipas. They are providing first aid, assistance in evacuation, damage assessment and emotional support to those impacted. The Mexican Red Cross has opened centers with stocks of cleaning, hygiene, and relief supplies in multiple locations.
Now we are asking you to help the Mexican Red Cross by donating at least $5 USD, authors to donate stories, banner artist and betas to help the authors.
Please join this cause and help a country in distress.
Important Dates:
10/20/13: Beta & Banner Maker Sign-ups Close
10/20/13: Author Sign-ups Close
11/10/13: Teasers Due
11/20/13: Stories & Donations Due
11/22/13: Compilation Distributed
01/01/14: Authors may publicly post stories
For More Info:
Website | Twitter