Wednesday, September 11, 2013
In Faux City, Bane: God of Gore is worshipped and on Sacrifice Day twelve citizens between the ages of fourteen to twenty-five are selected to be sacrificed in his name. But when non-believer Deidra Moore escapes, this servant girl does a lot more than put the god's existence into question. Seeing Bane as a political tool to keep her people in line doesn't diminish the guilt of leaving her family behind and meeting Kale after almost dying in the scorching desert beyond the city walls doesn't help. Can this sixteen year old forge a new life in a world she doesn't understand? Especially when she can't even understand a word her saviour says? And what of the feelings she gets whenever he's close to her? Is it love or indigestion? If they can get beyond the communication barrier maybe they both can find out. Especially when she discovers that the world beyond Faux City has faced horrors of its own.
Lord Orion Brinn's achievement of being the youngest ruler in history is cut short with news of an escaped sacrifice. The last time the ritual was left incomplete there were severe consequences including the number of human sacrifices practically doubling. After listening to the words of Bane through the human Maidens of Gore (prophetess to Bane), it is clear a second mistake will result in consequences much less merciful. Complete in his belief, Lord Brinn sets out as instructed with his armada to get Deidra back to Faux City within a week. Will his horse drawn chariot bring him to his goal in time? And what will happen when he and his army not only have to face off with a girl they can't kill and the boy who'll never let her go but also scorching weather nothing has prepared them for? Plus even if they succeed, is it really ok to sacrifice an innocent teenage girl to save a city?
Told in the alternating perspectives of Deidra and Lord Brinn, readers get to see both sides of the story. Sacrifice HER is book one of a five e-book novella series titled The Sacrifice Series.

Sacrifice HER ( The Sacrifice Series #1)
Release Date: December 2013
Genre: Young Adult Dystopian
About the Author:
Sheena-kay Graham was never meant for a traditional job behind a desk. Her childhood career plans included becoming a ballerina, actress or someone who helped people. So naturally she decided to be a writer who writes from her bed. Yes, no desk for this Jamaican book lover. No matter if it's reading, writing or using the computer....you get the gist. The love of the written word has always been with her leading to stories, novels, poetry and way too much fan fiction. This Christian woman can be found trolling Amazon online, in local book bookstores, updating her blog, watching movies on the big screen, or in her bed, or reading/writing/on the laptop...again in her bed.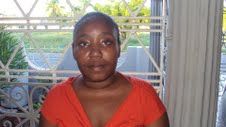 Facebook | Goodreads | Website | Twitter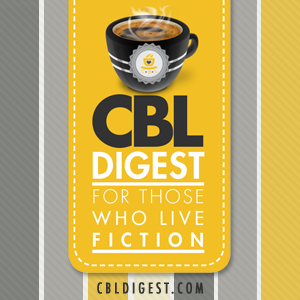 Review Blog | Tour Blog | Digital Magazine
Facebook | Goodreads | Twitter