Tuesday, September 17, 2013

"You're the more real to me than any man I've ever known ..."
To book blogger Eden, Adam is the embodiment of every literary fantasy she's ever had. Intelligent, wickedly funny, sexy, and attentive – he and his fascinating life seem right out of a novel. Their whirlwind relationship is so intense and all consuming that soon she can't imagine being with anyone else.
But there's one little thing that's keeping Adam and Eden from their happily ever after.
They've never met. She doesn't even know what he looks like.
Despite how hard she's fallen for him and how he makes her feel, Eden's doubts begin to threaten their passionate love affair.
Why is he so mysterious? Why does he seem reluctant to meet her? What is Adam hiding?
Afraid that she's being made a fool of, Eden is forced to choose between her heart and her head. Is Adam too good to be true, as her common sense is telling her, or is the truth more startling than fiction?

Publication: September 16th, 2013
(First published August 31st, 2013)




Excerpt:
"Eden, no one who knows me would ever believe how we met. Or that I am now a willing slave to our e-mails and Skype talks. You have to understand how strange this is for me. Two weeks ago, if a friend of mine had told me he found a woman online, I wouldn't hesitate telling him to run the other way and not look back."
"But we haven't met," she reminded him. She debated on whether or not to bring up the topic that had lately begun to insinuate itself into her every other thought.
"When," she started to ask hopefully. A definite when, not if. "When do you think we'll be able to meet?"
It worried her that he hadn't asked yet to meet her. Was she not enticing enough? Was she taking the whole thing too seriously? Was he still deciding if she could be trusted? Despite how much time they've spent together, she was starting to doubt herself. Maybe he didn't think she was worth flying halfway across the world.
His reply was swift. "Six months." His tone was firm. This topic was non-negotiable. "At least."
"Six months!" Eden exclaimed.
"I could be there tomorrow," he relented, softening a little. "But I can't leave my business for too long. It's at a critical phase at the moment and I need to be here to make sure nothing gets overlooked. And for our first meeting, I'd want us to have at least a week, maybe two. More importantly, we can't rush things, Edie."
"I'm not saying tomorrow," Eden said, deflated. "But six months?"
He cautioned against rushing things, but earlier he was hinting of a future together. It was becoming more difficult each day to let him go, no matter how much they e-mailed, no matter how long they talked. Even in the midst of conversation, she would be overwhelmed with an unexpected ache of missing him. His physical absence was a hollow, ever present void.
"We could be really amazing, you and I. But if we are going to do this, I want to do it properly. I want it to last. And that takes time. The best things are worth waiting for. We are worth waiting for. When it's right," he said in a voice that was unshakably certain, "Name the place. Name the date. Name the hour. And I will fly anywhere in the world to meet you."
a Rafflecopter giveaway
About the Author: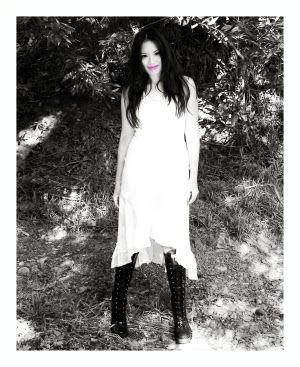 In her childhood, Ava Zavora used to ride water buffaloes and wade in swamps. When she discovered books, she would go adventuring with Anne of Green Gables, the Pevensies, Bilbo Baggins, or Alanna of Trebond. She incurred her mother's displeasure for reading too many romance novels, so she learned to hide them and read underneath covers with a flashlight late at night. Now, she travels and write dark fairy tales and romantic novels about adventurous women. And she still stays up too late reading, even though she doesn't get in trouble for it anymore.
Website | Facebook | Twitter | Google+ | Pinterest | Goodreads
Visit the Dear Adam blitz page for a complete list of partipating blogs.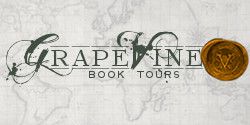 Website
|
Twitter
|
Facebook
|
Bloglovin'
Google+
|
Pinterest
|
Goodreads
Buy links are provided as a courtesy to the reader and do not constitute an endorsement by this blog or its owner.