Wednesday, September 18, 2013
Some seek love, some seek power. For Aphrodite, the two are permanently intertwined, and when the goddess of desire hungers for love, who among mortals could possibly resist her power?
Firefighters Ashur, Kieran and Hugh are damaged men. A tragedy that took the life of their colleague has left them scarred, both physically and emotionally. Love and power are nothing to them but empty words.
The erotes hope to reignite their mother's passion for life and love by bringing these mortal men to Aphrodite's attention.
But with the blackness inside Ash, Kier and Hugh becoming ever deeper, will it take more than the power of a goddess to save them?
And if she loses that battle, how will she rediscover the path to healing for her own emotionally damaged heart?

Buy Links: Amazon | All Romance | Smashwords
a Rafflecopter giveaway
My Review:
Very smexy, naughty short story combining Greek Mythology and modern day mortals. Definitely a quick fun read.
Immortal Seduction is book 4 in the Gods of Love series. The focus this time around is on Aphrodite, goddess of love and desire. The story is also a stand alone as is the entire series which is really nice. You can pick and choose which God you want and not be lost.
Like any good erotic novella, I always need a little story line to go along with the smexy and the author definitely delivers. The prologue is exactly what you get. A story of healing and rediscovering happiness.
Quick moving, nice flow, really good characterization, and the plot was nicely developed too. The smexy was smoldering and engaging. There is MMF going on and that was very nicely done without hitting any of my triggers.
Good erotic short story. I will be checking out the rest of the series.
Great story, would definitely recommend it! Stalking is warranted. Highly suggest you do the same.
Before Immortal Seduction there was Gods of Love (Books 1-3), available either as individual eBooks or in a cost-saving series bundle (print or eBook)
PLATINUM PASSION (Gods of Love 1)
BEST BOOK OF 2011 Nominee in GLBT FANTASY ROMANCE at The Romance Reviews.
Platinum Passion is a 17,000 word erotic romance novella including menage a trois (MMF & MFM).
Three people. One erotic fantasy. And a twentieth wedding anniversary like no other.
Jeannie yearns for the return of passion in her marriage. Jake craves new excitement in the form of another man in a way that will not upset the balance of his marriage nor his undying love for his wife. Pothos, the god of sexual yearning, is one of the erotes and an aspect of Eros, the Olympian god of desire.
On the last night of winter this couple's distinctive yearning has called to Pothos, and by the power of the erotes, he intends to rekindle the flame of Jake and Jeannie's passion in a night of desire that will be the ultimate platinum anniversary gift.
And when the gods of love decide your marriage needs a boost, they never do it by halves.
Platinum Passion is the first in the Gods of Love series of stand-alone novellas that have the erotes as a common theme.
APHRODITE CALLING (Gods of Love 2)
Thirty-two year old Gina is forced to confront her fears when she attends a high school reunion. Born into a male body, she spent her childhood and teen years living as a boy, and she has only now returned in an effort to put the past behind her so she can begin to live life without the continuing fear of loneliness and rejection.
A god of sexual desire on the edge of burnout
Himeros is one of the erotes, an aspect of Eros, and as such it is his duty to answer the call of sexual desire whenever a human needs him. But he has been living among humans too long and his energy has waned. When he decides to accept one last call he finds a woman who is unique. A woman who answers his own call and offers everything he desires. A woman who understands the whole human experience, from every perspective. Has he finally found the one with whom even a god of desire could find fulfilment? Forever, after all, is a long time to be alone.
AVAILABLE AT:
Amazon | All Romance | BN | iTunes | Diesel
SEX CLUB SECRETS (Gods of Love 3)
Sometimes love can flourish in the most unexpected places…
Ella is in love with her best friend Kade. But her love has not been returned, and when bisexual Kade shows no signs of becoming romantic towards her, she decides to call a halt on her unrequited love and accept an invitation to a celebrated sex club.
Kade is distressed when the woman he is beginning to see as more than a friend decides to visit Secrets before he can tell her how he feels. He follows her into the club and witnesses her at play with the enigmatic Anteros, a sexy god-like man who seems to know exactly how to satisfy her innermost cravings. But Anteros also feeds the hidden desires within Kade. How can he admit his feelings for Ella when he's not sure he can commit with his whole heart?
Anteros is one of the erotes, an aspect of Eros and the ancient Greek god of requited and unrequited love. He has heard the call of these would-be lovers and intends to show them that friendship can sometimes be the best place to kick start a lasting romantic relationship.
But love cannot flourish unless it is returned, and how will he convince Kade – a man who occasionally enjoys other men – that he can be true to the woman he loves? What will happen to this couple when the night ends and they return to the real world outside the door of Secrets?
Has one of the gods of love finally taken on a challenge he cannot fulfill?
AVAILABLE AT:
Amazon | All Romance | iTunes |

BN
About the Author:
I live in Melbourne, Australia, and write short contemporary erotic romance, mostly with paranormal/fantasy elements.


When I'm not writing what my family and friends call "porn for chicks" and what I prefer to call "super-hot romance for intelligent readers", I'm working in the admin day job, running around after two teenage daughters and trying to find time for my lovely new husband of one year.
I'm published with Red Sage and Breathless Press. Over the past 18 months I've also embarked on an indie journey with the publication of my GODS OF LOVE romance series featuring erotic Greek gods and modern-day mortals in need of sexual healing.
Website | Twitter | Facebook | Goodreads | Amazon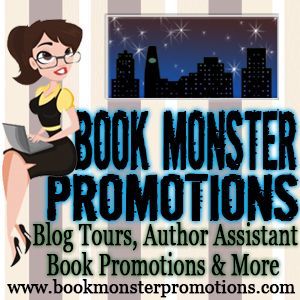 Website | Facebook | Twitter
Buy links are provided as a courtesy to the reader and do not constitute an endorsement by this blog or its owner. ARC provided by author via tour host.