Thursday, September 12, 2013
When it turns out your ex was actually a sexy demon sent by the devil to seduce you to evil, you'd think the next guy, no matter what he's like, couldn't be a worse decision. Enter Father Marc Angeletti, a smooth talking piece of forbidden fruit with onyx eyes and a razor wit, and Riona Dade may as well start packing her luggage for damnation now. But come Hell or... well, Hell, Marc, Riona, and demigod Dee Zitka have a mission: serve as a Pure Soul and vanquish Lucifer's minion scum from the face of the Earth to protect humanity from evil.
Oh, and don't get seduced into sin yourself, because a fallen Pure Soul is one of Lucifer's biggest thrills. As long as Riona and Marc can keep things professional and north of the sheets, no problem, right?
Yeah, that worked out great in the Thornbirds, too...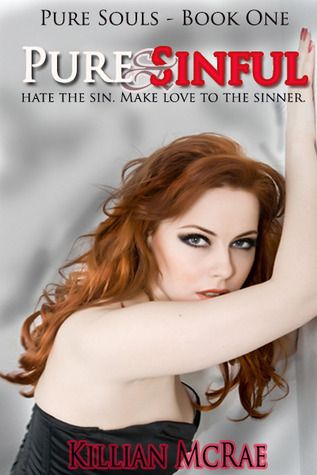 Pure and Sinful
Pure Souls Book One
Genre: Paranormal Romance
Publisher: Tulipe Noire Press
Goodreads
Buy Links: Amazon | BN | Amazon Print
About the Author:
Killian McRae would tell you that she is a rather boring lass, an authoress whose characters' lives are so much more exciting than her own. She would be right. Sadly, this sarcastic lexophile leads a rather mundane existence in the San Francisco Bay Area.
She once dreamed of being the female Indiana Jones, and to that end she earned a degree in Middle Eastern History from the University of Michigan. However, when she learned that real archaeologist spend more time lovingly removing dust with toothbrushes from shards of pottery than outrunning intriguing villains with exotic accents, she decided to become a writer instead.
She writes across many genres, including science fiction, fantasy, romance, and historical fiction.
facebook fan page | Goodreads | twitter | website
google+ | youtube channel
Website | Twitter | Facebook
Buy links are provided as a courtesy to the reader and do not constitute an endorsement by this blog or its owner.