Saturday, September 14, 2013

Once eighteen-year-old Connor Moore stumbles across an almost human species, he is faced with history's darkest secret, a daunting future, and a love life he can't even begin to explain.
Concealed throughout the pages of time, there has been a powerful race of human-like creatures manipulating mankind. This Elite race is made up of five ruling families, who have obeyed The Law and remained content to keep their identities a mystery. Now after centuries of secrecy, an ancient foe is forcing them out of hiding.
When a dark-haired mystery woman named Laren crosses Connor's path his life is turned upside down. Soon Connor is taken on a heart-pounding journey that leads to a startling discovery of who he really is and a daunting future of what he is to become.
** T
he Beast Within has been optioned for TV/Film
**
Author: Jonathan Yanez
Publication: March 22nd, 2013 by Limitless Publishing
Category: Young Adult (YA)

______________________________________________________
Lives will be lost, prophecies fulfilled, and trials endured.
Connor Moore doesn't have the same luxury as other eighteen-year-old's. He has been called upon to assume the mantle of the Judge of an Elite race of humans. Now to prove himself to a population who doubts him, he must pass a series of three trials that will test his mind, body and spirit.
Things are made worse when two women vying for his affection finally meet and Connor realizes a decision must come soon. However, there is little time for personal life when an ancient evil force returns to the realm of men and Elites. If he fails to pass the series of trials to prove his claim as Judge and earn the Elite race's support, the world will have no hope.
With the support of friends and loved ones, Connor embarks on his trials. He begins a journey that will take him from dangerous jungles, to lost islands and dungeons not of this world. Friends will fall, new allies will be made and true darkness will make its presence known.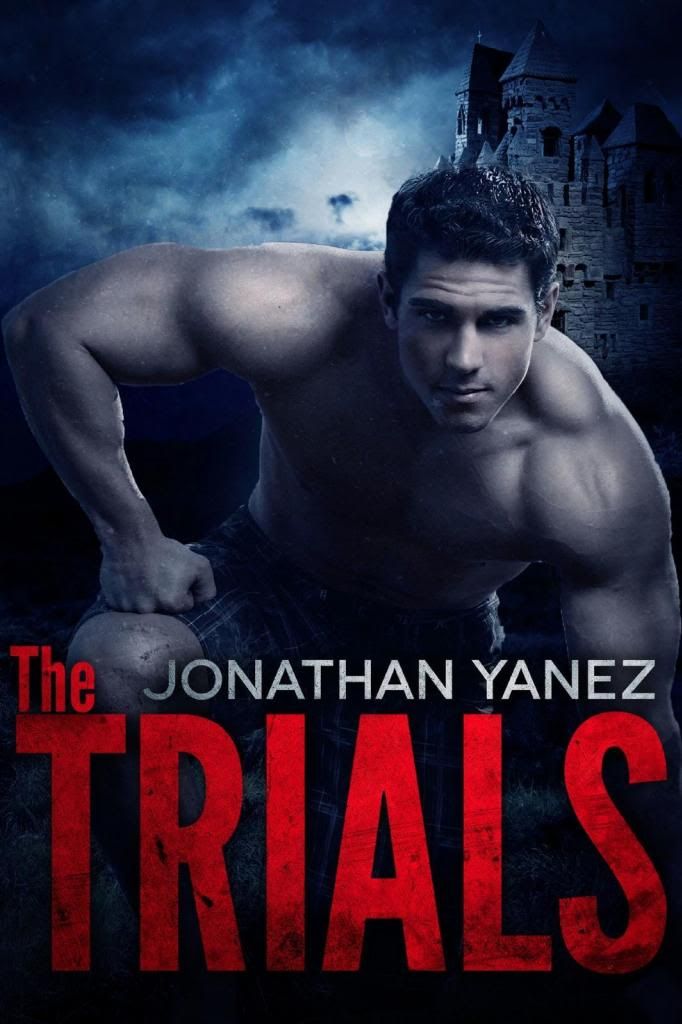 Title: The Trials
Author: Jonathan Yanez
Series: The Elite #2
Publication: July 1st, 2013 by Limitless Publishing
Category: Young Adult (YA)
Genre: Urban Fantasy

Excerpt:
Zuna didn't hesitate or wait to see if Connor and Katie were ready. Instead, she disappeared into the cave like tunnel the darkness soon enveloping her light.
"I don't know if I can do this," Katie said, shaking her head and giving Connor a look that meant every word she was saying.
"Yes you can."
"No, Connor, I'm really not sure I can. Being an Elite is one thing. Seeing my father killed in front of me is hard enough. Telling me I'm a sorceress and not knowing where my mother is, is all I can handle. I don't know if I can follow an ancient lady into the ground."
Connor blinked for a moment then a grin and finally a laugh erupted from his chest. He almost dropped his torch he was laughing so hard.
"What!? Connor, this is serious."
"I know, this is so crazy I just have to stop a minute and laugh about it."
Connor continued to laugh until Katie's stoic expression changed a thin smile soon started to play across her own lips. It wasn't long before both of them were laughing uncontrollably. "You have a dragon, Connor. A… Dragon…" Katie said, shaking her head and pronouncing the words slowly.
"Oh man, I know! I just came from getting the living daylights beat out of me from some Asian guy!"
"Oh," Katie said, bending over with the beautiful pain of laughter. "Now were following some lady we hardly know on a journey to the center of the earth!"
"Ah, it hurts, stop. Stop making me laugh."
The two broke into another wave of laughter before the attack subsided and Connor grabbed his aching sides and Katie wiped away her tears. "We've come so far, Katie. We can't stop now. And we have each other."
Katie nodded and started down the hole. "I know, I'm going to go down with you. Just promise me that if there are any spiders down there you're going to kill them."
Connor smiled, took Katie's hand, and the two walked down the steps through the portal. "I promise."
a Rafflecopter giveaway
About the Author: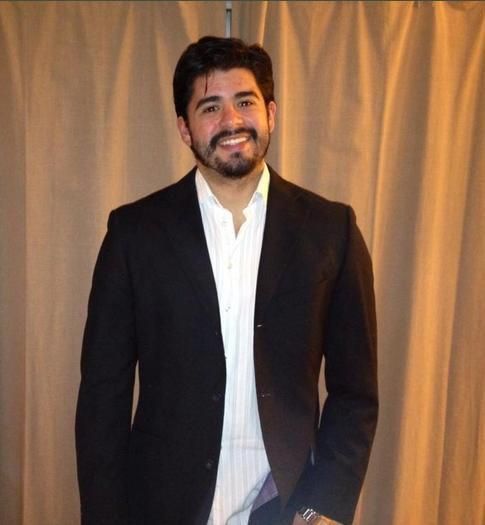 Jonathan Yanez was born and raised in a Christian household in Oxnard, CA. He was involved in everything from piano and saxophone lessons to swimming and track. Growing up, his parents encouraged him to read, and he did—anything he could get his hands on. Soon he developed a fascination with storytelling and characters that would follow him the rest of his life.
Graduating from BIOLA University with his BA in English Literature, he never lost his love for writing and creating. He now works part-time as a personal trainer and hopes to one day make the move to writing full-time.
Other than reading and writing, his passion is living life to the fullest. He loves spending time with his wife and pets, watching movies, participating in mud runs, traveling, going to the gym, and pushing his limits in everything. This desire takes him anywhere from skydiving and motorcycle riding, to surfing in Hawaii and various types of martial arts. He has his eyes set next on archery and running with the bulls in Spain. He is married to the love of his life and resides in Southern California with his husky, Daphne, and cat, Helen.
Website | Facebook | Twitter | Google+ | Goodreads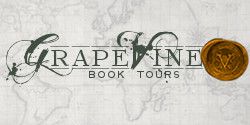 Website
|
Twitter
|
Facebook
|
Bloglovin'
Google+
|
Pinterest
|
Goodreads
Buy links are provided as a courtesy to the reader and do not constitute an endorsement by this blog or its owner.