Wednesday, August 28, 2013
Some seek love, some seek power. For Aphrodite, the two are permanently intertwined. And when the goddess of desire hungers for love, who among mortals could possibly resist her power?
Fire fighters Ashur, Kieran and Hugh are damaged men. A tragedy that took the life of their colleague has left them scarred, both physically and emotionally. Love and power are nothing to them but empty words. Hoping to reignite their mother's passion for life and love, the erotes bring these mortal men to Aphrodite's attention.
But with the blackness inside Ash, Kier and Hugh becoming ever deeper, will it take more than the power of a goddess to save them? And if she loses that battle, how will she rediscover the path to healing for her own emotionally damaged heart?
*Warning: this erotic romance novella contains ménage (MFM and MFMM) sexual scenes between the goddess of desire and three hot fire fighters. The story is suitable for Adult readers only!

Buy Links: Amazon | All Romance e-Books | Smashwords
For more info on Gods of Love series - books 1, 2 ,3
a Rafflecopter giveaway
Excerpt:
Her perfume filled his nostrils and a strange roar in his eardrums slowed his thinking until he couldn't concentrate, couldn't do anything except sip from her proffered well of moist sweet nectar when he leaned in to take the kiss. Her lips were both spicy and sweet at the same time. The taste was exotic and new, and it blended perfectly with the familiar whiskey-laced breath of his friend as Hugh joined them in a three-way kiss like none he had ever experienced before.
Time ceased to exist as he dipped into her mouth and supped. The ever-present vestiges of his anguish receded as hunger took its place. Desire. Craving. That was all he knew, especially when her moan vibrated across the back of his throat. First one, then the other of them plunged with a tongue here, nipped there with eager teeth. He sucked at the fullness of her bottom lip and felt in turn the delicate flicker of her tongue as she rasped it across his own.
Demanding, then asking. Dominating, then pleading. The dance went on and he couldn't tell who was in control. Or out of it. He didn't care. If she wanted to be in charge, that was okay by him. He would happily go wherever she led.
Her body was as soft as it had promised to be, and yet somehow hard and unyielding. Earlier she'd been wearing a white dress, but now she was naked between them. How was that possible? He groaned and heard an answering sound erupt out of Hugh before his friend leaned down to take one of her long pink nipples into his mouth. Blindly he reached out and grappled the other breast, weighing its enticing heaviness in his palm.
Slow this down. Catch our breath.
(copyright Jennifer Lynne 2013)
About the Author: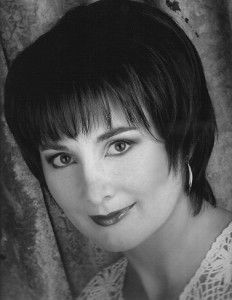 Jennifer Lynne lives in Melbourne, Australia, and writes short contemporary erotic romance, mostly with paranormal/fantasy elements.
When she's not writing what her family and friends call "porn for chicks" and what she prefers to call "super-hot romance for intelligent readers", she is working in the admin day job, running around after two teenage daughters and trying to find time for her lovely new husband of one year.
Jennifer is published with Red Sage and Breathless Press. Over the past 18 months she has also embarked on an indie journey with the publication of her GODS OF LOVE romance series featuring erotic Greek gods and modern-day mortals in need of sexual healing.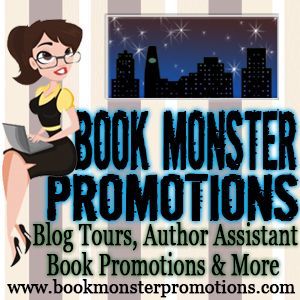 Website | Facebook | Twitter
Buy links are provided as a courtesy to the reader and do not constitute an endorsement by this blog or its owner.