Saturday, August 10, 2013
Staying quiet will destroy her, but speaking up will destroy everyone.
Kate Franklin's life changes for the better when her dad lands a job at Beacon Prep, an elite private school with one of the best basketball teams in the state. She begins to date a player on the team and quickly gets caught up in a world of idolatry and entitlement, learning that there are perks to being an athlete.
But those perks also come with a price. Another player takes his power too far and Kate is assaulted at a party. Although she knows she should speak out, her dad's vehemently against it and so, like a canary sent into a mine to test toxicity levels and protect miners, Kate alone breathes the poisonous secrets to protect her dad and the team. The world that Kate was once welcomed into is now her worst enemy, and she must decide whether to stay silent or expose the corruption, destroying her father's career and bringing down a town's heroes.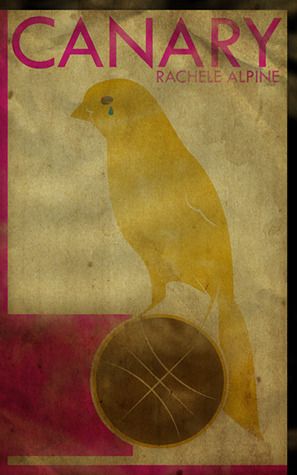 Goodreads
Buy Links: Amazon | BN | Indiebound | Book Depository
a Rafflecopter giveaway
My Review:
Canary is one of those stories where you already know what the plot is exactly going to be, what is going to happen to the characters and how your own emotions are going to be tugged at with the subject matter.
Rachele Alpine does not disappoint. Told through a mix of first person narrative and blog posts in the form of prose and poetry, it worked very well in telling you the story. A writing style giving a deeper insight in to the character's mind set. I was instantly engaged in the first chapter.
The story starts with giving you a pretty broad view of the emotional neglect Kate and her brother Brett are subjected to after the death of their mother. Their father is very detached to his children. His only happiness and goal is his job, a school basketball coach. The family's interaction are via "post it" notes. Kate seems to have no issue with it until her father leaves a note to meet at a restaurant to "talk". This is where you get a birds eye view of how selfish their father really is in that he only thinks of himself and his needs. It was a necessary scene the author offered in order to help understand why Kate's father reacted and behaved the way he did after the "incident".
Kate looked at the big school change her father insisted upon as a fresh start. Brett, not so much. I loved the relationship between Kate and her brother. It really helped anchor the story. Their father made me livid. His behavior was unexceptionable and this was a man truly in need of an intervention. To sacrifice your own children for your own needs is just wrong and made much of their interactions very frustrating.
This was difficult subject matter told in a very believable way. Kate is a kid and her actions are that of a kid. Her telling of her attack in the form of blog posts rang so true as that is what kids do. Social media is their way of communicating and expressing themselves.
I loved the story. The set up of the characterizations were done in a way that drove the plot and made them believable, a necessary and well done process in order to carry you through out to the ending. An ending that though normally would have annoyed me, made perfect sense for this family.
A definite must read for the lover of contemporary angsty stories.
Great story, would definitely recommend it! Stalking is warranted. Highly suggest you do the same.



About the Author:
Rachele Alpine is a lover of sushi, fake mustaches, and Michael Jackson. One of her first jobs was at a library, but it didn't last long, because all she did was hide in the third-floor stacks and read. Now she's a little more careful about when and where she indulges her reading habit. By day she's a high school English teacher, and by night she writes with the companionship of the world's cutest dog, Radley, a big cup of coffee, and a full bag of gummy peaches. Rachele lives with her husband in Cleveland, Ohio, but dreams of moving back to Boston, the city she fell in love with while attending graduate school there.
You can follow the tour to see more reviews, guest posts,
and excerpts.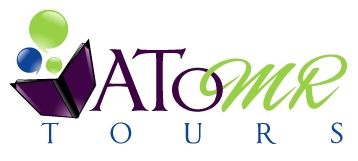 Website | Twitter | Facebook
Buy links are provided as a courtesy to the reader and do not constitute an endorsement by this blog or its owner. ARC provided by author via tour host.