Alistair and Sophia have found each other. Their hearts are opening to love again and they are set to have their 'happily ever after'. Or so it seems.
BETRAYED, the second installment of the Trust series, journeys back into the past to reveal their secrets and dark deeds.
Sophia, the ravishing owner of Leibowitz Oil, is determined to have a relationship with Alistair, but a dark and terrible secret lurks beneath the surface she presents to the world. Will she be able to find peace within herself?
Alistair, a powerful banker, is in love with Sophia but has difficulties overcoming his guilt over his daughter's death and his BDSM proclivities. Certain that he doesn't deserve to be loved, he will do everything to push Sophia away, despite his love for her. Will he be able to find redemption?
Ethan, a steel tycoon, no less haunted by his secrets and lies, is still in love with Sophia after their short lived relationship. He now lives in an alternate reality he has created, because the loss of Sophia is too unbearable to face. He will pay any price to have her. Will he have her back in his arms or will he overcome his loss and move on?
Sophia, Ethan and Alistair will need to overcome their guilt, fear and pain and learn to see themselves through forgiving eyes.
Or will they succumb to their misery?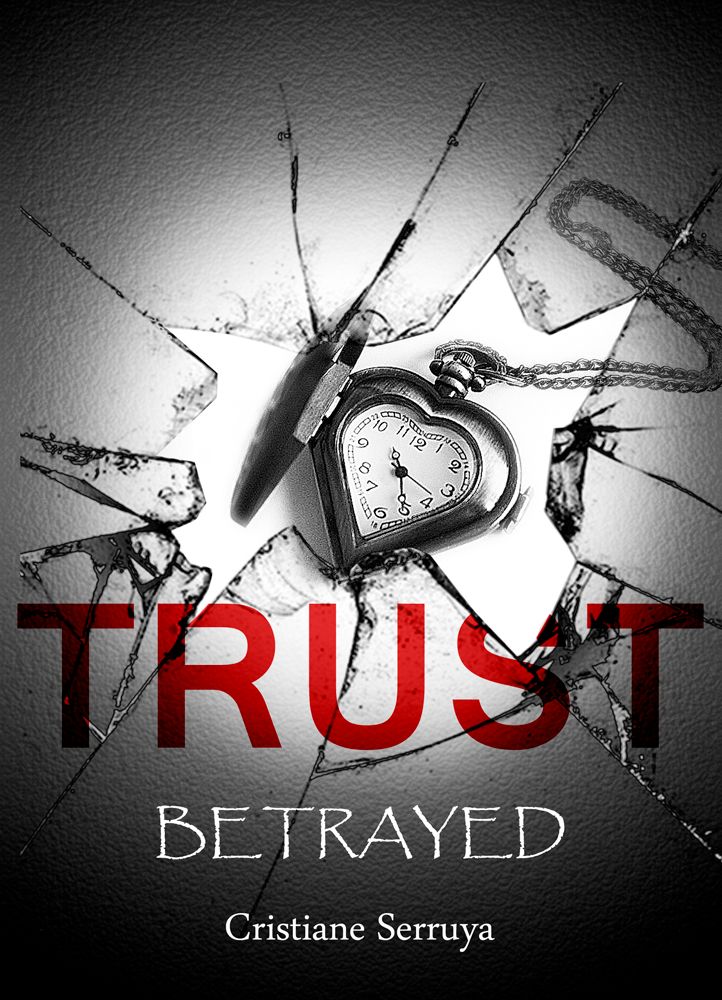 Trust: Betrayed
Trust Trilogy Book Two
Cover Artist: Renata Fontanive
Goodreads
Guest Post:
About Amazing Places and Dedication to Others
People use to say traveling is the only thing you buy that make you richer and, in my opinion, traveling is the most amazing experience in the world.
I love to travel and, since my childhood, I've done it a lot. I've also studied abroad, in England, France, Italy and Switzerland.
Those experiences were so rewarding that I wish everybody could have the same opportunity I had. And then I decided to help people travel in reading, in their minds. In TRUST, there are many beautiful places to visit, fancy restaurants to eat, and so on. I've visited the most of them, and used my own experiences to write about them, because I believe I can't talk about something I don't know. It feels like I'm cheating on my readers, that are expecting to read reality in fiction. This is the one of the principles, in my opinion, of writing a good book, my readers can be sure that besides, of course, the created leading characters in contact, everything there is real.
Also, Sophia has a foundation for Children and Women Abuse and she dedicates herself to it a lot. That is a thing I've combatted all my life as a lawyer: Children and Women Abuse. So that's another message, that I think that is line with your blog: We have to dedicate part of our time to help those who can't or who need.
Thank you for the opportunity to share my work and thoughts, and for helping me promoting my book. Hearing from readers is very important to me. It always helps me to do a better job. So, I want to invite everybody to leave a message on my website "www.cristianeserruya.com.br" or here, on your amazing blog. I'm happy to comment or answer my readers and your bloggers questions.
Author Bio:
I live in Rio de Janeiro, Brazil, with my husband and two daughters. I'm a lawyer, who specializes in cases of sexual abuse and violence against children and women. I also have a Masters in Business Law and a BA in Fine Arts. I've always loved to read, write and listen to music. I lived and studied in England, France, Italy and Switzerland. Traveling is one of my passions - as is keeping fit and healthy. After twenty-two years of practicing law, I decided to give writing a go. And - amazingly - it was just the piece that was missing in my life.




Website | Twitter | Facebook