From the author of the New York Times, USA Today & Wall Street Journal bestselling novel, THE EDGE OF NEVER, comes a story of passion and survival…
Sarai was only fourteen when her mother uprooted her to live in Mexico with a notorious drug lord. Over time she forgot what it was like to live a normal life, but she never let go of her hope to escape the compound where she has been held for the past nine years.
Victor is a cold-blooded assassin who, like Sarai, has known only death and violence since he was a young boy. When Victor arrives at the compound to collect details and payment for a hit, Sarai sees him as her only opportunity for escape. But things don't go as planned and instead of finding transport back to Tucson, she finds herself free from one dangerous man and caught in the clutches of another.
While on the run, Victor strays from his primal nature as he succumbs to his conscience and resolves to help Sarai. As they grow closer, he finds himself willing to risk everything to keep her alive; even his relationship with his devoted brother and liaison, Niklas, who now like everyone else wants Sarai dead.
As Victor and Sarai slowly build a trust, the differences between them seem to lessen, and an unlikely attraction intensifies. But Victor's brutal skills and experience may not be enough in the end to save her, as the power she unknowingly holds over him may ultimately be what gets her killed.
This is their story…
Release date: June 20, 2013
INTERESTING OR NOTEWORTHY FACTS ABOUT KILLING SARAI:
Victor Faust speaks seven languages fluently: German, French, Spanish, Swedish, Hungarian, Arabic and English.
The book was partially inspired by my anger towards the movie Hitman when Agent 47 and Nika didn't have a romantic relationship. I was so distraught over that! The woman and romance lover in me decided to take that secret love affair some of us have with deadly men and make it romantic.
The other part of my inspiration for writing KILLING SARAI came from the song Father Figure by George Michael.
While although Sarai didn't get to finish school and had limited means of education while at the compound, she is very intelligent both book-wise and street-wise. And she is a fast learner.
Sarai has spit in Izel's food so many times she lost count.
Victor and his younger brother, Niklas, are one in the same but entirely different. They are both fiercely loyal to each other and those they love and are both skilled killers, but Niklas is untamed and undisciplined, which creates a constant wedge between the two.
Victor has never been in love. Ever. Niklas, on the other hand, although he preaches to Victor about avoiding relationships and how falling in love will only get him killed, secretly loved a woman once.
The woman that Niklas once loved was secretly killed by none other than Victor.
Sarai pulled one of her own wisdom teeth out with a pair of pliers because she had no way of getting dental care while in Mexico. And even though Javier would've made sure she got the care, Sarai refused to tell him for fear of Izel finding out and trying to remove the tooth for her.
I molded Victor Faust's character almost entirely from actor Michael Fassbender!
a Rafflecopter giveaway
About the Author:
J.A. Redmerski, New York Times, USA Today and Wall Street Journal bestselling author of THE EDGE OF NEVER lives in North Little Rock, Arkansas with her three children and a Maltese. She is a lover of television and books that push boundaries and is a huge fan of AMC's The Walking Dead.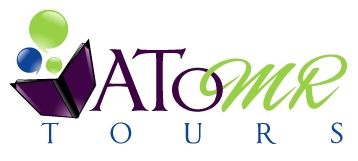 Website | Twitter | Facebook