The Quest to Control the Power of the Seers Continues…
After successfully destroying the Guild's Purification Center in Chicago, The Lost Seers, led by Joel Akida and Lilli Knight, embark upon a world-wide mission to save their kind from the tyranny of the Guild and unveil their greatest weapon – The Restoration Project. Developed in secret, The Restoration Project has the potential to awaken the supernatural ability within every man, woman, and child on earth and bring down the very foundation of the Guild's power and authority.
But the Guild has other plans. Driven by the necessity for control, Crane Le Dieu creates The Red Order, a new league of clairvoyants whose sole purpose is to hunt down and annihilate the Lost Seers. Without the Guild's mind-controlling drugs, The Red Order is able to develop its gifts far beyond the capacity to see the future, honing their skills to become the ultimate threat against the Lost Seers. But the question remains – will the power of The Red Order be enough to defeat them?
The Red Order continues the epic battle for freedom which began in Order of the Seers, revealing the secret motives behind an organization that exists to exploit and a renegade movement that seeks to usher in the next phase in human evolution.
THE RED ORDER
Order of the Seers, Book 2
Publication Date: 6/18/13
Available at Amazon
ORDER OF THE SEERS
Order of the Seers, Book 1
AVAILABLE NOW FOR

FREE

AT: Amazon | Kobo
and it's $0.99 at B&N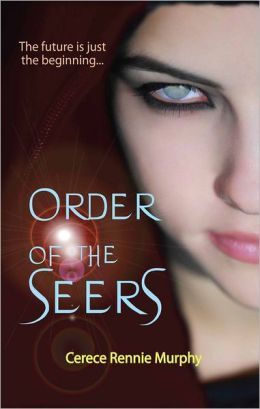 What would you do if you held infinite power in the palm of your hand? Order of the Seers poses this question within a story that fuses action, mystery, romance, and adventure in a science fiction novel that keeps you at the edge of your seat.
Order of the Seers begins with the journey of Liam and Lilith Knight, a brother and sister who are hunted by The Guild, a ruthless world organization that seeks to capture and exploit Lilith's unique ability as a Seer to envision the future. Soon after they are forced to leave their home, Lilith and Liam discover that she is not alone. Other Seers like Lilith are routinely kidnapped and enslaved by the Guild for the purpose of consolidating wealth and power around the world.


But from within the organization, Marcus Akida, a captured Seer with powerful visioning capabilities, quietly plots his daring escape with the help of a beautiful and tortured Seer named Alessandra. When the escaped Seers are drawn to the same remote commune in Iowa as Liam and Lilith, they each find a place where they can rebuild their lives and rediscover their passion for life and love. As the Guild's efforts to find them intensifies, the Seers ban together with outlaws from the commune to fight back against the organization that threatens their lives – setting off a chain of events that will unleash the full power of the Seers and change everything we know about the true potential that lies dormant in each of us.
Soooo....what led you to your decision to publish Order of the Seers especially knowing how it would be immediately received and shelved on the dreaded P2P shelves on Goodreads?
I love it. Let's dive right in! You know, I honestly didn't even know about the Goodreads lists until about a month before the release of Order of the Seers. I am VERY unconnected to most things going on in the internet chatter world, mostly, because I am severely technically challenged and am easily overwhelmed by too much information. I would hear little inklings of things here and there, but because I wasn't on twitter at the time and only went on the forums to comment on a story I was reading, I never got into any drama. So I was pretty naive and pretty floored by the depth of the negativity surrounding P2P work and the extent to which people will go to try and enforce their beliefs.
As a result, I made the decision to publish Order of the Seers in a bubble that really didn't take into account how some people in the fandom would feel. I wrote the complete story for Order of the Seers before I ever posted a single chapter as fan fic. It took me almost a year, from story outline to final chapter. When I first had the idea for Order of the Seers, it wasn't fan fiction, but I decided to post it as a fan fiction piece because I wanted to a) share it with the community that had inspired me to begin writing again after almost a decade of nothing and b) I needed to know if the story made sense to anyone else but me and my beta. The thought that I would try to publish something that hadn't been vetted by people who had no motivation to give me anything other than honest feedback seemed just too far-fetched for me. It was only later, as I started researching how to publish the story that I heard from other fan fiction authors whom I respected about how difficult their experiences had been. Shortly after I set-up my twitter account, I got an alert notice. Someone I didn't know (and they didn't know me) called me a thief for publishing my story. They said I was destroying the fandom I claimed to love. At the time, I took it really hard, but it was important to see that. I've learned a lot since then.
Any thoughts on the infamous shelves?
Here's the thing about those shelves, they are meant to make you feel ashamed, to call into question, not only your writing, but you as a person. But the truth is, I'm not ashamed. In fact, I am very proud to be a fan fiction reader and writer. I have been reading and writing fan fiction since the X-files days. Some of the best stories I've ever read have been fan fiction stories. I feel honored to be a part of that group. It's a wonderful place to play with existing characters and story lines or try something completely new in a safe setting. I could see if I really had nothing original about my characters or my story, but that's not true, because I didn't build the story that way. Several readers told me that when I was posting the story. My beta would get comments like, "Why is this fan fiction?" When I started posting, someone even asked me if I hadn't stolen the story from somewhere else. When I finally decided that Order of the Seers was good enough to publish, my focus was on scrubbing the fan fiction elements out, not forcing originality into my work.
I have the right to choose to share my story in any way that I want. Every time I start to regret posting Order of the Seers as fan fiction, I come to the same conclusion. If I hadn't received the feedback from the fan fiction community that I did, I doubt that I would have ever had the courage to try to share Order of the Seers with a larger audience.Their questions and feedback helped to refine Order of the Seers into something truly worth sharing. I dedicated The Red Order to those people who shared their encouragement and their constructive criticism with me. They gave me the courage to become an author.
So, what I feel about it is this, people can make any list they like - that's the good and the bad of the all-access age. But no one can make me feel ashamed unless I let them. I was really fearful of those lists at first, because I felt that no one would give my story a chance. It really challenged me to reevaluate who and what I believed was in control of my destiny. In the end, I realized you can't change what people will do to try to tear you down. All I can do is try my best and hope that the work I put forth is good enough to rise above the obstacles they put in my way.
You have a lot of really good reviews posted, that must thrill you knowing people are reading your story and judging it based on it's worth. What pops in to your brain when you see the unbiased reviews?
Honestly, I am really just surprise and relieved. Seriously – every time someone tells me they like the book, I am so grateful. People don't have to like your book and when they do, they certainly don't have to take the time to tell you (or the world). I feel honored. It makes me work harder to write stories that are worthy of the people who are waiting for them.
Did you always want to be a writer?
No. I never thought I would become a writer. I've written poetry since I was 9 or 10. I never shared it with anyone else or felt the need to. I always told myself that I didn't have the attention span to write a book. But when the idea for Order of the Seers came to me, I knew I had to try and write it. I wanted to bring that story to life. At the time, I wasn't even sure if I could write the story that was in my head, but I knew I would try because I love science fiction so much and I loved the story.
What was the very first story you wrote whether published, posted, or in a notebook?
The first thing I ever wrote that was longer than 2 pages was an X-files fan fiction vignette. After that, it took me over a decade to write my first short story, another fan fiction piece called Spirit to Flesh, which takes the story line from a Hallmark movie called The Love Letter and the characters from Twilight and puts them together in a supernatural story about two people who speak to each other across time and space through a desk that they share. You can find the links to both pieces on my personal website www.crmurphy.com
Order of the Seers is a very different story line, how did you develop the plot and characters?
The entire story line came to me while I was washing the dishes about 3 years ago. I saw this man named Marcus walking towards me out of a dusty expanse that I knew was rural Tanzania. He had a cataract-like film over his eyes and ash blond hair. His skin, though a dark brown, had an ashen film over it. Immediately, I knew he could see the future and was enslaved for that ability. I also knew that the drugs he was given to exploit his gift caused the strange appearance in his hair, eyes and skin. Within minutes, this whole world, with global conspiracies and agendas, just came to me. It was such an exciting moment.
After outlining the story, the characters just started to fall in line around the plot – who they needed to be and why they were making the choices that they made. Marcus has a lot of wisdom. He's a survivor, but he also has this fire inside of him that inspires those around him to aim higher, to be more than they think they are capable of being. Liam is forced into becoming a father and protector to his sister before his own manhood arrives. As a result, he adopts this truly lethal exterior, to mask all the things he doesn't understand and can't deal with. It's a necessary trade. One he is willing to make for their survival, but it costs him dearly.
Who was your favorite character to write?
I loved writing my villain, Crane Le Dieu. Getting inside Crane's head was scary and it bothered me sometimes that I could see the world through his twisted sight, but every time I went there, it felt truer to the story.
Where do you see your writing in 5 years?
The Order of the Seers trilogy will be complete. Hopefully, I would also have finished my children's book series and my relationship book. In 5 years, I hope to finally be ready to write a book that, right now, I don't want to write called Beautiful, which is about a woman who takes extreme measures to destroy the one thing she is worshiped for in order to gain her freedom. It's a story filled with a lot of sorrow and terrible things that happen, especially to women, but ultimately the story is about how one woman breaks the cycle of physical, mental and spiritual oppression that exists in her community and insists on loving herself and being loved for what truly matters. The entire story came to me in a dream, even clearer in some ways, than Order of the Seers. I swear I don't want to write it. I swear I don't, but I know I will.
If you could live in one period of time, when would that be?
Right now! We have modern medicine, electricity and places in the world where women have (mostly) equal rights.That's new in the evolution of our species and I am TRULY grateful for it.
One materialistic thing you can't live without?
Sugar. I pray I am never diagnosed with diabetes. My love affair with sugar is long and well-documented. I MUST have some form of desert EVERY day.
If stranded on a deserted island, and you could have one "book boyfriend" with you, who would it be?
It's a toss-up between Superman and Edward Cullen. Superman could fly us outta there, but Edward would do anything for me and we wouldn't compete for food. If those two men are taken, then I'll go with either Master Yoda from Star Wars or Lord Aragorn from Lord of the Rings.
*Thank you Cerece! This was a great interview. Very honest and thought provoking. I now have a copy of Order of The Seers and am loving it. BTW, I am an Edward girl, obviously, but Lord Aragorn, my oh my that does make me think! ~ Credoroza
a Rafflecopter giveaway
BONUS SURPRISE GIVEAWAY:
Follow the tour and leave a comment at EVERY blog participating.
When the tour ends Cerece will pick one lucky commenter to receive a special surprise.
Follow The Tour!!
About the Author:
My mother tells me that when I was a little girl, I would always ask for a book rather than a toy when I went to the store, but up until two years ago, I never considered that I could write a novel. As a lifelong lover of stories (bedtime and otherwise), I have enjoyed literary fiction and movies as a window into other worlds, perspectives and experiences.
Though I have written poetry since I was twelve years old, in my professional life my writing has focused on program design, evaluation and fundraising for community-based and international non-profits. Having grown up in what other people considered a "bad neighborhood", economic development in poor communities is something I am very passionate about.
The first creative endeavor I ever wrote that was longer than two pages was an eight-page fan fiction piece for The X-files. It took me ten years before another awesome series (The Twilight Saga) inspired me to try my first short story, Spirit to Flesh. Two months after I finished that story, an image of a man named Marcus who could see the future flashed though my mind. Shortly after, I began to research and write what is now Order of the Seers.
I am currently a full-time mother of two children, a wife, and a part-time writer. In addition to completing the Order of the Seers trilogy, I have two other projects that are in varying stages of development: a children's book series entitled Enchanted World: 5 tales of Magic in the Everyday and a book on understanding marriage/relationship advice for single women entitled More than the Ring.
Website
|
Facebook
|
Twitter
|
Goodreads
|
Amazon Page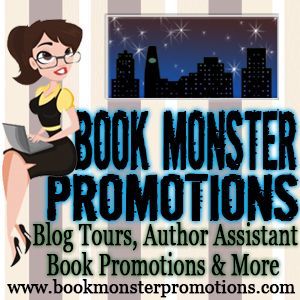 Website | Facebook | Twitter
Buy links are provided as a courtesy to the reader and do not constitute an endorsement by this blog or its owner.