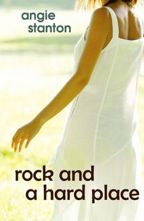 One day while watching the Interstate exit for her dad's long awaited return, Libby's life is rocked when Peter Jamieson steps off his tour bus and into her life. After a couple chance meetings with Peter, Libby breaks away from her perfect behavior and her life changes course.
Peter longs for normalcy away from the screaming fans who know nothing about the real him. He is amazed to discover Libby has never heard of him or his band. Soon their friendship turns to love. While Peter battles his family's growing interference so he can spend time with Libby, she struggles with her eccentric aunt who turns more bizarre each day.
Their lives are torn apart when Peter's family intrudes and Libby disappears. Peter's desperate search for her comes up empty. Can they find their way back to each other while the world plots against them?
"Peter never understood before this moment what loss meant. Here, in his arms, was a fragile, quivering girl who'd lost everything in her world. She put on such a strong act, pretending her life was normal, when it was everything but."
"Listen," he said gently and stepped closer. "No one can predict the future, but right now you're the most important thing to me. I would regret it for the rest of my life if we didn't give this a chance."
"No, they're not starbusts." He continued to touch each mark. "They're angel kisses. It's like angels kissed your hands all over." His eyes rose to meet hers. They were filled with kindness and compassion. Something she had felt little of the past year. (Peter)"
~Angie Stanton-Rock and a Hard Place
Release date: May 3, 2011
a Rafflecopter giveaway
Author Info:
Angie Stanton never planned on writing books, she wanted to be a Rockette. However, growing up in a rural setting with her brothers' 4-H pigs as pets, dance didn't work out. Instead she became an avid daydreamer. After years of perfecting stories in her head she began to write them down and the rest is history.
She loves dipping french fries in chocolate shakes, all natural disaster movies and Broadway Musicals.
When not writing, Angie is concocting ways to make more dreams come true, whether it be tickets to a Broadway show or convincing her family they should rent an RV and travel the country. She's still working on that one.
Angie is a proud double finalist of the 2011 National Readers Choice Awards for Love 'em or Leave 'em, as well as a finalist for the Golden Quill Awards.
Blog | Facebook | Twitter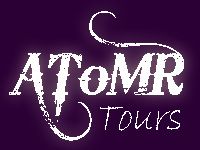 Website | Twitter | Facebook
Buy links are provided as a courtesy to the reader and do not constitute an endorsement by this blog or its owner.