Delilah Palmer has control of her life and outward personality, blocking the truth just below the surface. A façade meant to be normal and hide the scars of her childhood. She's made a good life for herself, became a lawyer, and is free from the tortured past that haunts her daily. Until he comes along and breaks open the cracks.
Nathan Thorne has a past of his own. On the surface he is loved by all, personable, extroverted; everything Delilah isn't Hidden beneath is a dark and tormented man that only Delilah has to power to unveil.
Crammed in a small office together they see through each other's masks, and the draw becomes too much, igniting an explosive relationship. Holloway and Holloway Law has a strict non-fraternization policy, forcing them to conceal their breach. Despite their efforts, separation becomes impossible, deceptions escalate, and Nathan has trouble coping; teetering on the edge of being overtaken by his past demons.
What secrets does he harbor that could keep him from giving in? What keeps him from healing and moving forward? And Delilah, where does she fit into all this turmoil?
Can they accept love and deal with all the trials that come their way when secrets are exposed? Or will they fall through the cracks of their pasts and be consumed by all that haunts them?
My Review:
Let me start by saying...WOW! The prologue was just...WOW!
I was on complete chair squirming edge. Did that really happen?? It sure did!
Way to grab a reader Ms. Lynn!
Now, that I have caught my breath...

Breach was very clean. I found very minimal errors and none that took away from the prose, which flowed very nicely. The characterizations and backgrounds were very well rounded. You completely got a really good feel of who the characters were and their personalities. I also loved how the aesthetic appearances were touched upon and expanded where needed. The author did not go on and on about every tiny detail, just enough to give a very nice visual.

Now for the good stuff...

Lila Palmer has a great job as an attorney, owns her own condo, a self assured woman. On the surface that is. Hidden below is the dark and abusive childhood she endured and escaped. But not without leaving her scarred emotionally. She keeps all the volatile emotions buried deep and has been doing very well at it until she meets...

Nathan Thorne

Oh Nathan. A dark and tormented past. Hurting heart, mind, body, and soul. Scarred emotionally and physically. And like Lila, he has a superficial facade he presents to the world. And what a facade. Charismatic, cocky, brilliant, and a unbelievable dirty talker. Definitely an indication of his former self. But he is troubled and guarded.

Their initial meeting is not hearts and rainbows. Lila can't stand him. Actually refers to him as an "assh***", but there is a draw, a pull that she doesn't understand nor has experienced with anyone before. Not even with Andrew, her former boyfriend who left her when he could no longer deal with her dark side.

Lila and Nathan come together in such an explosive way and I am not talking just the sex, though there is a lot of wall banging going on, but in a way that touches the emotions. Of soul mates. They understand each other and only they can soothe one another. The story line in itself was just so good. K.I. Lynn really took her time developing and nurturing the characters.

The last 3 chapters are just heart wrenching and the story ends on cliffie, a very dramatic and heart stopping cliffie. I was not pleased at all! I needed more. I do very clearly remember yelling NOOOOOO!!! at my kindle when there were no more pages.

On the bright side. You do get chapter 1 of book 2 so that was good and ties you over with a tad bit of hope to come for these two. Just a bit Ms. Lynn, just a bit. o_O

Breach was erotic, naughty, durty, and I do mean "durty", smexy, endearing, heartwarming, an emotional kaleidoscope of passion, pain, hurt, despair, darkness, and a whole bunch of other adjectives. The story started off like a shooting rocket from the prologue, which definitely gave you a sense of the type of relationship to come. But it was so much more. It is a story line that takes you on a roller coaster that will have you cheering, crying, laughing, and squirming.

I can't wait for September when Infraction book 2 will be released. I need to know what happens and if they can forgive, heal, and accept each other. I sincerely hope so. They are soul mates as far as I am concerned.

*My only warning - lot and lots of sex. Rough sex with lots and lots of a very dirty talking Nathan. It didn't deter the story line but if that's something out of your comfort zone, fair warning.


5 Stalker Stars:
Absolutely loved this story and will forever be stalking the author! Review will also be posted on my
Loved These
shelf on Goodreads.
K.I. Lynn spent her life in the arts, everything from music to painting and ceramics, then to writing. Characters have always run around in her head, acting out their stories, but it wasn't until later in life she would put them to pen. It would turn out to be the one thing she was really passionate about.
Since she began posting stories online, she's garnered acclaim for her diverse stories and hard hitting writing style. Two stories and characters are never the same, her brain moving through different ideas faster than she can write them down as it also plots its quest for world domination…or cheese. Whichever is easier to obtain… Usually it's cheese.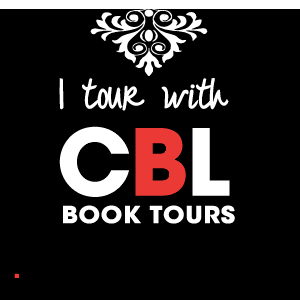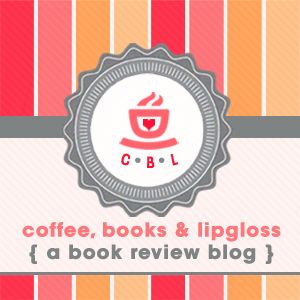 CBL Book Reviews | CBL Book Tours
Buy links are provided as a courtesy to the reader and do not constitute an endorsement by this blog or its owner.
ARC provided by CBL Book Tours.