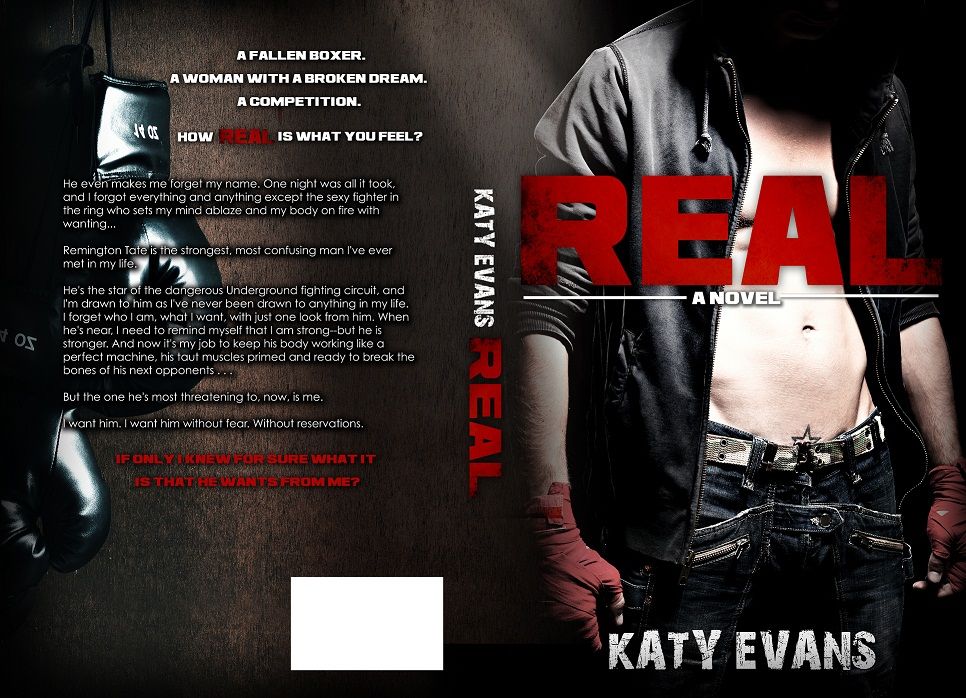 There was so much chatter on twitter and GR about this book that I assumed the proverbial bandwagon was rolling on in to town again.
I normally make it a point to steer clear having been run over by those wheels all to often in the past. But when a few of my favorite reviewers started raving about it, my curiosity got the best of me.
Well, curiosity killed this cat in all the best ways.
I don't think I have ever been taken so by surprise as I have with Real.
It wasn't the story line that got me, it was Katy Evans' ability to create a character so colorful, so brutally honest, so visual, so tangible, so unique, so Real. The title of the story fits perfectly in every way imaginable.
Remington Tate came to life for me. I haven't been this mesmerized by a character in a very long time. A character that I would think about during the day, lay a wake at night with many thoughts rolling around in my brain.
Dimples. Dark scruffy jaw. Boyish smile. Man's body. Killer Tan. Powerful. Hungry. Feral. All encompassing. Larger than life. Kind hearted. Giving. Loyal. Dark. Volatile. Focused. A Lion.
Remy is the epitome of the book boyfriend.
I hung on his every word...
"When I take you, you'll be mine," he says, a soft promise in my ear. He slides his thumb along my jaw, then gently kisses my earlobe
"You need to be certain."
"You wanted me, Here I am"
"I am so fucking in love with you, I don't even know what to do with myself anymore"
"I don't want to be yours. I want to be your fucking REAL"
I had shivers running down my spine!!
And I did like the story too! Sweet, romantic, a bit dark in backgrounds. Nice secondary characters to balance everything out. An evil villain bent on destroying Remy. A very hawt alpha male, Oh I said that already?, well it's worth saying again!
But Remy...totally fangirling and a super duper girl crush on Katy Evans...
Definitely worth the read and even happier the bandwagon did not steer me wrong!
MINE!!!!
I Need it!!!
Absolutely loved this story and will forever be stalking the author! Review will also be posted on my
Loved These
shelf on Goodreads.