Empyreal Illusions: Book One of The Inferno Unleashed Series
Author: Jake Bonsignore
Genre: YA Fantasy / Dystopian
Release: May 2013 (e-book); July 2013 (paperback)
Book Design: Regina Wamba of Mae I Design and Photography
A THIN LINE SEPARATES JUSTICE FROM REVENGE….
Fourteen-year-old Breena Taljain's dreary existence in the slums of Purgaire comes to a sudden end when a chance encounter with a criminal mastermind known as the Patriarch goes horridly wrong. His assault on her for refusing to pay for her mother's addiction leaves her comatose and teetering on the edge of life and death.
Galbrecht Atalir is a washed-up doctor struggling to overcome his inner demons through alcohol and aggression. He never quite recovered from the unsolved murder of his family seven years prior. When he discovers Breena as his newest patient, he knows at once that the Patriarch is the one who eluded him for almost a decade.
The medicine Galbrecht gives Breena draws her into a heavenly paradise. When it ebbs away, though, the recurring trauma plunges her into treacherous hinterlands. There, Breena must learn to find power in courage, hope, and love to overcome fiends of hatred bent on permanently ending her existence.
With justice burning in his heart, Galbrecht begins a race against time to seek out the Patriarch in the underworld before Breena loses her struggle against the ever-darkening terrors of her mind….
I have been writing since I was in grade school and had my first novel, Descendant of Strife, published in 2007. It is about an orphaned sorcerer who learns dark secrets of his past that end up entangling him in a secret war between heaven and hell that spans nearly half a millennium.
Becoming an author always been a dream of mine since as far back as I can remember. I think it started, though, with a brief writing exercise I was given in kindergarten. We were supposed to write a two to three sentence story (or maybe a paragraph) to do with Easter. I ended up writing a little over a page. Yep…go figure.
I ended up graduating high school when I was 16 years old and attending St. John's University in New York for a while. Then I moved to Florida and graduated from the University of South Florida with Magna Cum Laude honors and a BS degree in Business Administration.
I've recently completed my 2nd and 3rd novels, Empyreal Illusions and Awakening the Fire (YA fantasy). They are part of The Inferno Unleashed series.
"It takes courage to live, yes, but it takes true bravery to stand your ground in a world aligned against you."
At one point or another, everybody inevitably feels that they are bearing the weight of the world on their shoulders and their back is giving in. For Breena Taljain, the central protagonist of Empyreal Illusions, it's as commonplace of a feeling as breathing. Surprisingly enough, the idea for it came to me while I was sitting in the university library before a final exam. I remember writing the first five pages instead of studying but somehow managed to pull off a good grade anyway!
Now I am getting ready to begin my fourth novel, which will be set in an entirely different universe than Empyreal Illusions. It will be a YA romance with a tinge of fantasy. Stay tuned
Of course, I love reading as much as I do writing. Outside of my literary pursuits, though, I enjoy playing sports and I'm a fitness enthusiast. There's nothing that a good workout can't help solve!
Thanks for your support and for being part of the adventure (and what a one it is and will be)!!!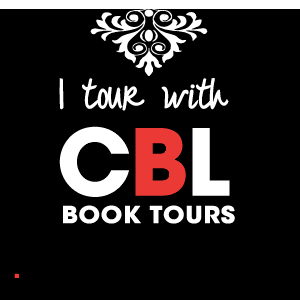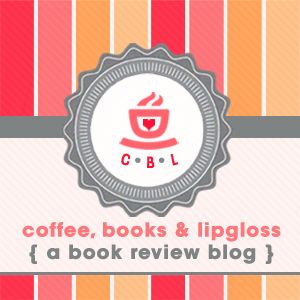 CBL Book Reviews | CBL Book Tours