brought to you by the creators of
Fandom Fanatic & She Wolf Awards
Bridging the gap between both vamp and wolf lovers in a unique one-shot contest featuring Leah Clearwater, our she wolf, with any of our favorites vamps. Nothing is off limits - there are no boundaries.
It's time to fall in love again with Twilight


This is a one shot story challenge and anonymous, so don't spill the beans or your fic is out.

There will also be graphic inspirations to help you along.

Pairings:

- must be Leah/Vamp * main pairing, must end with Leah/Vamp
- Leah must be a wolf
- Vamps must be a vamp / from Twilight world
- slash is welcomed!
- all ratings welcomed *smut encouraged :)
- HEA are not required

*And to get everyone inspired and excited, we will be running a promo of No Boundaries stories and graphics through the month of April on SWA and FF.


Important Dates
Submit Entry May 1 - 20
Public Voting May 21 - 30
Readers Giveaway Entry May 1 - 30
Winners Announced June 4
Prizes
1st place : surprise giveaway , banner & story highlight on FF & SWA
2nd & 3rd place : banner & story highlight on FF & SWA
And because we love our followers, current and future...we are also having a giveaway for all the fandom participants who read and comment on the entries.
This time around we have paired up with Printing Paws, Artwork Unfinished, and The LUV'NV as our contest hosts. That's right, contest hosts. They love the wolves and non-canon pairings as much as SheWolf Awards and Fandom Fanatic.
The site hosts will be posting the contest on their own sites as well as the giveaway rafflecopter. You can enter on any and all of the participating sites, blog hop style.
And what's a giveaway without prizes? Well, we have 3 awesome surprise prizes for 3 winners! You will have to enter to see what your surprise will be!
Contest Hosts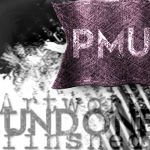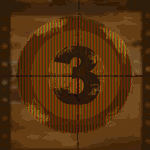 Contest Avi
If you would like to spread the love, please grab our avi and contact us
♥
You can enter daily during the entire month of May. A winner will be chosen on May 30.
a Rafflecopter giveaway