Wednesday, March 13, 2013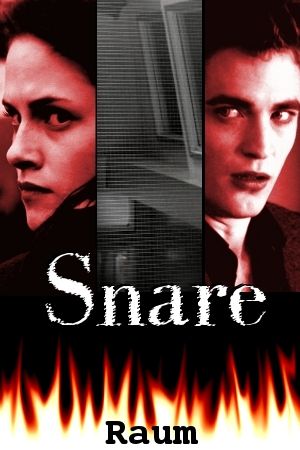 Story Link | Author Profile



Summary: "The lives of Charlie and Bella Swan were devastated when Renée was murdered by a serial killer: The Drainer. Charlie, a former FBI profiler, is convinced that the killer is a vampire, and that those creatures are real. Nobody believes him, till the day he captures one of the undead." AU.

Raum writes the most intense and intelligent stories with such a different spin on the canon. Stories that make you think...what is going on here??

Snare is no different. From chapter 1 you are hooked.

We start out meeting Charlie. A Charlie that I have never read before. He is a retired FBI profiler, extremely intelligent and very open to the unknown. He has been hunting "The Drainer" since Renee became one of the victims of the supposed serial killer. And though retired, his search has never wavered. Still having a friend in the bureau, Charlie still gets calls every now and then on anything that might fit the profile.

Charlie's obsession and research has led him to a secret report, Project 98331 and the study of "super agents" that were used by the Nazi's and Fascists during WWII, but by the end of the war, no trace of them remained.

His belief in the theory as well as his profiling experience has led to him build "the lodge". A prison capable of holding indestructible creatures. A prison that has never been used...until now.

Snare is only 5 chapters in but I am on the edge of my seat on each update. I am complete engaged with Charlie and the story is extremely suspenseful. Lots of trepidation at every turn.

Come give it a look, you definitely will not be disappointed.