Ethan Parker gets up every day, surviving the only way he knows how—alone. Orphaned as a child and forced into the child welfare system, he knows better than to depend on anyone but himself. He's learned trust is a word used all too often, but rarely earned.

Ethan believes that his best chance for maintaining a simple and solitary existence is to live by a simple mantra: Don't get involved. Keep things simple. Take care of yourself!

When a young woman moves in next door, Ethan is forced to reevaluate his beliefs. He tries to keep his distance, but his new neighbor's infectious smile and outlook on life leave him struggling with the decision of living the life he knows, or taking a chance on the unexpected. As Ethan develops a relationship with his new neighbor, Emily, he realizes nothing is simple and learns that life is about more than just surviving... it's about living.

*There are two versions of this book: Adult Erotica & YA Romance
Story Excerpt
As my arm swings with the rhythm of my feet, I brush Emily's fingers with my own. It's an innocent accident, though the sudden warmth in my chest is anything but. I'm not sure how much longer I'll be able to keep up this ruse, playing her brotherly protector. While Emily has never spoken about boys in her class or voiced interests of the romantic sort, I know it's inevitable. She has blossomed into a beautiful creature who has no idea of the devastation her beauty wreaks upon me and, surely, the boys around her. Her smile is infectious, and it's only a matter of time before a suitor comes knocking at our door. I kind of feel sorry for the poor boy, as my first time meeting him will most likely be ugly. I'm a fierce guardian where Emily is concerned, not just because it's my duty to protect her but because seeing Emily with another guy will end me.
I want to reach out and take her hand in mine as we walk, but I don't. I have calculated the difference in our ages. Five years doesn't seem all that much when she is twenty and I'm twenty-five. However, she is seventeen and still a minor, which is the only important difference, no matter how hard my libido begs to differ. I have to prepare for her to have romantic feelings for someone her own age, not a twenty-two year-old guy who has to act like her older brother.
Sisters rarely hold hands with their brothers.
My Review
Though a novella, the emotions, story line, and characterizations were well rounded and complete. You completely understood what was going on from the start. I am giving 4 stars only because it is a novella and I wanted the story to continue! I loved how the author was able to transcend the story through 15 yrs, not an easy feat for a novella but done very smoothly, believably, and with a good level of prose. This is also the "adult" version of the story. And yes, there were adult situations, but not enough that I would label the story erotic or naughty. I would also say this was more a New Adult genre. The adult scenes balanced well and made sense, they enhanced the story, without defining it. *There is also YA version of the story for the younger readers.
Now for the good stuff.
I loved Ethan and Emily. I found them adorable and completely engaging. Even with all the hurt, loss, and heat break they both suffered so early on in their lives. What would have broken so many only made these two stronger in their resolve for a better life. And once they came together, they strive to be better for each other, to build a happy life together. Not an easy thing considering both their backgrounds, and not without bumps in the road, insecurities, and misunderstandings.
Don't get involved. Keep things simple. Take care of yourself!
Ethan's mantra he continuously says to himself through the first few chapters...until Emily enters his life.
Basically, Ethan has been on his own since his father died at 15. A product of the state system, he survived by keeping himself closed off and constantly reciting his mantra...
Don't get involved. Keep things simple. Take care of yourself!
Once on his own, he secures a job in a local grocery store and a small rundown apartment. He is content but alone, choosing to stay to himself and not make any friends.
Emily stumbles in to his life one day and she is also alone, though her circumstances are very different. She and her mother are homeless. Tragically, her mother dies and Emily is left completely on her own. Refusing to enter the system, she runs away and squats in the apartment next to Ethan's. This is where their meeting takes place and the story takes off from.
I really enjoyed their growing relationship. I found them so endearing and realistic in the wants and dreams, especially their growing love for one another.
And then there is Margie, Ethan's boss at the grocery store. What a great secondary character. And though there were only glimpses of her here and there, her contribution to the story just made the flow that much smoother. She was a wonderful addition of a parental figure without being a parent.
Really just a good easy read and an author to keep an eye on for future works.
Guest Post


Q: What made you become a writer?

A: There was a creative writing course with the final class project being an autobiography. I had kept a journal since I was about 10 and figured "final Project complete!" Easy A. Through the semester, my teacher encouraged me to enter some contests, and I won one a small monetary prize. Having reached literary greatness at 18, I hung up my pen and moved on to the Behavioral Sciences. Realistically, the seed was planted to pursue writing in college, but my conservative family felt that majoring in the "arts" was silly. To quote my father, "that's what hippies do."

After Twilight was done and I'd read them all 2-3 times, I wanted more and googled "twilight addiction." It led me to someone's blog who then spoke about twi fanfic. I started reading all the stories and said, "Hey, I can do this!"

So yeah, I wrote a story. It was popular. It validated my writing prowess, AGAIN . That was 4 years ago. I began to read other stories that were popular, and I didn't think they were that well written and it really made me second guess myself as a writer, so I drifted away. It wasn't until recently (last 6 mo) that I felt like this was something I could do without "Edward & Bella.



Author Bio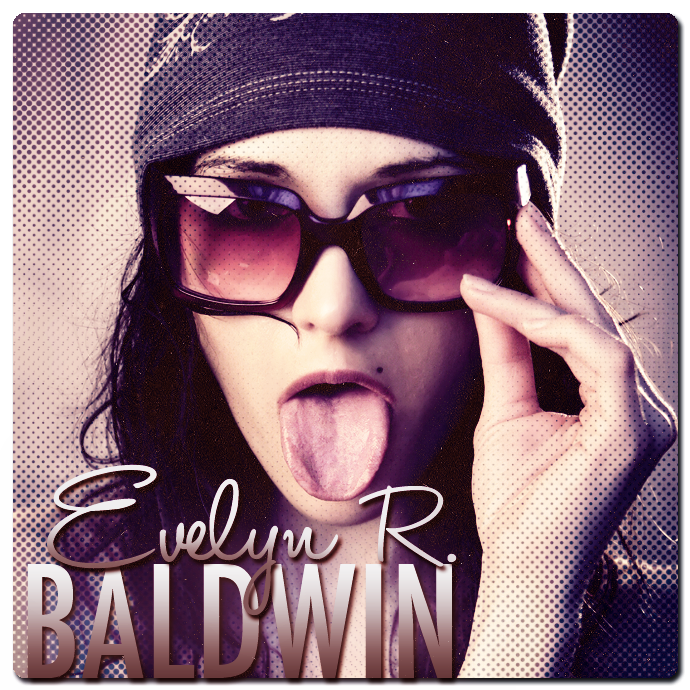 Evelyn R. Baldwin was born in the Midwest and spent her childhood on a horse ranch. As an only child, Evelyn was often forced to entertain herself with the family's horses as companions, and her imagination the only limitation.
After moving to St. Louis to attend college, she earned a degree in Education. During her Master's program, Evelyn discovered her fascination with behavior and psychology.

Her first professional job experience was as a juvenile counselor, which led her to venture into other human sciences, eventually making a career with Behavior Analysis. While writing is a hobby for Evelyn, she often uses her experiences with human behavior to guide her characters.
She's written short stories since childhood but only recently began exercising her real writing muscles. While she does not consider herself a professional writer in any sense of the word, she continues to polish her craft and hopes for success in her writing ventures, even if they are just as a hobby.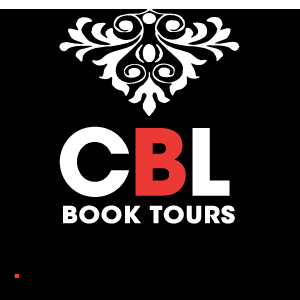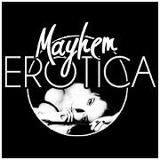 CBL Book Tours | Mayhem Erotica | CBL Book Reviews
Buylinks are provided as a courtesy to the reader and are not endorsed by this blog.
ARC received from CBL Book Tours