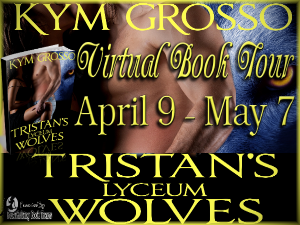 An erotic paranormal romance…
Charismatic and powerful Lyceum Wolves' Alpha, Tristan Livingston, is out for revenge after a devastating attack on his pack. Not only did he survive a building collapse, he orchestrated the rebuild of his chic, state-of-the-art nightclub within a week. Determined to mete out justice, he rescues a beautiful witness who may be the key to helping him find the perpetrators.
Dr. Kalli Williams, dedicated veterinarian, is hiding a secret that endangers not only her own life but the lives of wolves across the country. After being tortured by a savage vampire, she's reluctantly agrees to help the sexy Alpha in his quest to identify suspects; ones who'd kill her on the spot if they knew she existed. As Kalli places herself in the hands of the dominant wolf, she soon finds she wants nothing more than to submit.
Tristan, committed to ruling his pack as a lone wolf, is inexplicably drawn to the mysterious and enticing woman, who seems more than human, but not quite supernatural. As he discovers her secret, he teaches her the meaning of trust, helping her learn how to be true to her nature. After living a lifetime alone, will he succumb to the visceral need to claim her, acknowledging the soul binding connection between an Alpha and his mate? And will he prevail against the menacing enemy who threatens to destroy Lyceum Wolves?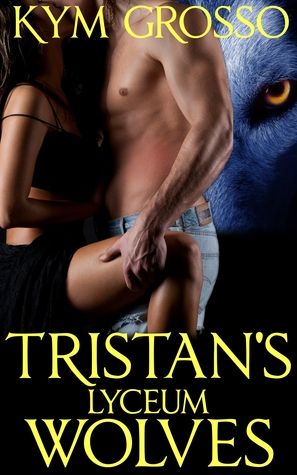 Tristan's Lyceum Wolves
Book 3 in the Immortals of New Orleans
Release Date: April 1, 2013
Story Excerpt
Stunned by her beauty, he could barely breathe. Goddess, the woman was spectacular. The fiery red gown clung to her in all the right places, and he noticed a small smile grow on her angelic face, presumably pleased that she had castigated Alexandra. He needed to get to her, hold her. As he rushed across the room, Mira stopped him with a hand to his arm. She gestured toward an elusive client standing to her left.
Logan laughed, seeing Kalli triumph over the demon spawn who ran the vampires. "Hey girl, I hate to point it out, but man you laid her out…and that growl. What was that?"
"Dance with me, Logan," Kalli declared, needing to move.
"Your wish is my command."
They crossed the floor, and Logan swept her into his arms. As amazing as Logan looked, she yearned for Tristan. She could feel he was close. As the music grew louder in her ears, she swayed along to the classical beats hyper aware of his presence. Leaning her head on Logan's shoulder, she finally spied Tristan near the buffet, surrounded by Mira and a short bald man.
His eyes caught hers, and her heart started to race. She wasn't sure whether it was his pensive expression or aggressive stance, but she could clearly sense he was agitated. Logan spun her, and she lost his eyes only momentarily, then caught them once again. His predatory gaze electrified the room, sending goose bumps over her skin. As he stalked toward them, her breathing hitched. Like a rabbit alert to the wolf, she froze save for the mindless dance steps she made while blindly following Logan. As Tristan came upon them, she forced herself to face him directly. Larger than life, Tristan was sophistication etched in dripping sexuality. His dominance was apparent to every man, woman and supernatural in the room; there'd be no denying him.
Even Logan stopped dancing to respect his Alpha. Lowering his eyes in submission, he bowed slightly. "Thank you for the dance," he whispered, releasing her.
Before she had a chance to say a word, Tristan wrapped a hand around her waist, pulling her tightly to him so they pressed together. She could feel his barely restrained erection nudging her belly. Suppressing a moan, she felt herself grow wet. She clenched her thighs hoping to hide her arousal; every supernatural within fifty feet would know of her excitement.
"Don't," Tristan ordered.
"Don't what?" she managed to ask.
"Don't try to hide it. Your delicious scent."
"But they'll know I …" Kalli's words trailed off as she lost her train of thought. God, he felt incredible.
"I want them to know. I want them all to know you're mine."
"But I thought…I mean you came with her." Her eyes darted to Mira.
"Business only, nothing more. Still, I'm very sorry I didn't bring you with me. Clearly I was an idiot to leave you alone with my beta. Every man in this room is looking at you, Kalli…wants you."
"No," she denied, shaking her head.
"Yes. And they should. Because you're magnificent. Everything about you from that alluring dress I bought you to your sexy growl. My Goddess, do you know what you do to me? Feel it," he whispered, grinding his groin against her.
"Tristan," she breathed. She was on the verge of orgasm from just dancing with the man. She couldn't imagine what would happened if they made love.
"Did you enjoy dancing with Logan?
"What? Logan?"
"Yes, Logan. Did you enjoy having your sweet body pressed to his?"
"Oh God, Tristan."
"It's all right, Kalli. Did you find it arousing? Tell me the truth."
"Another test?" she sighed.
"Truth?"
"Okay yes, but he's not…he's not you. No one I've ever met in my life is like you," she admitted.
"Ah, see how easy it is to tell the truth, ma chérie? Perhaps you'd like to explore two men at once?" he teased with a sexy smile as if he'd thoroughly enjoy it.
She blushed, not denying it.
"Someday we'll explore that little kink of yours, but tonight you are mine. In fact, I think you'll be mine for quite a long time."
"Confident, huh, wolf?"
"Would you ever expect anything less?"
He spun her around, continuing to brush against her. Tightening the grip around her waist, he ran his palm up her arm to her neck, until he reached her face. Caressing her cheek, he ran his thumb across her lower lip. "I want you so much, Kalli. I'm so sorry for everything. I shouldn't have sent you to Logan's. I was angry but damn I need you."
She groaned and threw her head back, publicly baring her neck to him. Submission, truth, she'd give it to him all right. But what he needed to learn was that he was hers as well, and after tonight she had no intention of letting him go.
Giveaway
To celebrate the release of Tristan's Lyceum Wolves, I am giving away one e-book of the winner's choice from the Immortals of New Orleans series! Just leave a comment telling me you are the winner and which book you are dying to win! * If you leave an anon comment, I have no way of finding you to let you know you won.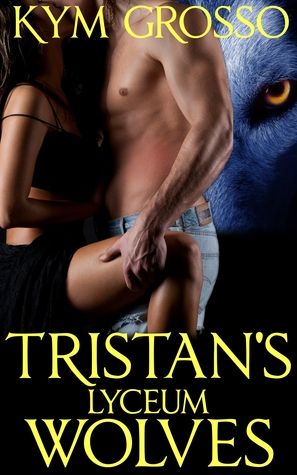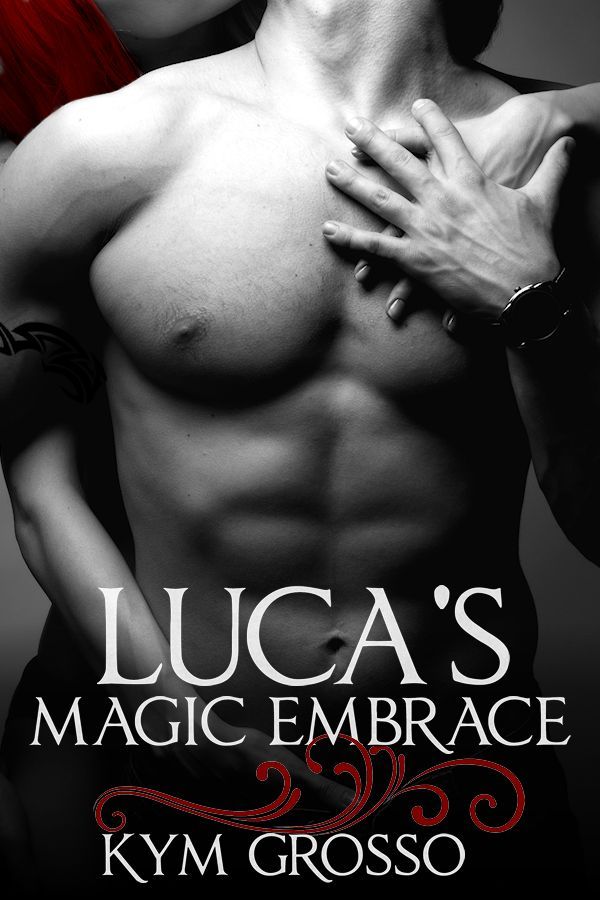 *Books set via Amazon Kindle Gift
*Winner must be 18 older
Author Bio
Kym Grosso is the author of the erotic paranormal romance series, The Immortals of New Orleans. Both of her novels, Kade's Dark Embrace (Immortals of New Orleans, Book 1) and Luca's Magic Embrace (Immortals of New Orleans, Book 2), are currently available via Amazon, digitally and in print. Tristan's Lyceum Wolves is scheduled for release on April 1, 2013.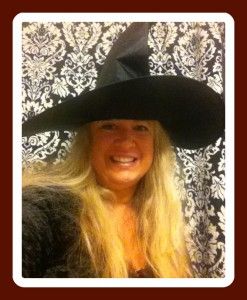 In addition to romance, Kym has written and published several articles about autism, and is passionate about autism advocacy. She writes autism articles on PsychologyToday.com and AutismInRealLife.com. She also is a contributing essay author in Chicken Soup for the Soul: Raising Kids on the Spectrum.
Kym lives with her husband, two children, dog, cat and guinea pig. Her hobbies include autism advocacy, reading, tennis, zumba, traveling and spending time with her husband and children. New Orleans, with its rich culture, history and unique cuisine, is one of her favorite places to visit. Also, she loves traveling just about anywhere that has a beach or snow covered mountains. On any given night, Kym can be found reading her Kindle, which is filled with hundreds of romances.
Book Tour Spots
April 9 Interview
Pembroke Sinclair.
April 10 Spotlight
April 11 Spotlight and review
Dustykatt's Stuff
April 12 Interview
Fang-tastic Books
April 14 Interview
Roxanne's Realm
April 16 Spotlight
Regina May Ross's
April 16 Spotlight Book 1
Books Books and More Books
April 17 Spotlight Book 2
Books Books and More Books
April 18 Spotlight Book 3
Books Books and More Books
April 20 Spotlight and review
Coffee & A Book Anytime
April 23Spotlight
Butterfly-o-Meter Books
April 24 Spotlight and review
The Eternal Scribe
April 25 spotlight
Erotica For All,
April 26 Interview
Books & Other Spells.
April 28 Character Interview (author created)
Grave Tells
April 29 Spotlight and review
April 30 Interview
The Creatively Green Write at Home Mom
May 2 Spotlight
Share My Destiny
May 3 review all 3
My Home Away From Home –
May 3 Spotlight and review
Barb Hicks
May 5 Interview (review later)
Offbeat Vagabond
May 6 review
A Bibliophiles Thoughts on Books
May 7 Spotlight
Cover Reveals
May 7 review
Musings of Mistress of the Dark Path
Hosted by Bewitching Book Tours