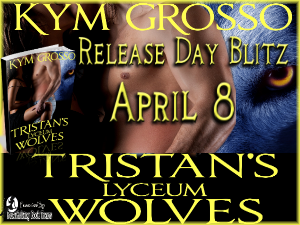 An erotic paranormal romance…
Charismatic and powerful Lyceum Wolves' Alpha, Tristan Livingston, is out for revenge after a devastating attack on his pack. Not only did he survive a building collapse, he orchestrated the rebuild of his chic, state-of-the-art nightclub within a week. Determined to mete out justice, he rescues a beautiful witness who may be the key to helping him find the perpetrators.
Dr. Kalli Williams, dedicated veterinarian, is hiding a secret that endangers not only her own life but the lives of wolves across the country. After being tortured by a savage vampire, she's reluctantly agrees to help the sexy Alpha in his quest to identify suspects; ones who'd kill her on the spot if they knew she existed. As Kalli places herself in the hands of the dominant wolf, she soon finds she wants nothing more than to submit.
Tristan, committed to ruling his pack as a lone wolf, is inexplicably drawn to the mysterious and enticing woman, who seems more than human, but not quite supernatural. As he discovers her secret, he teaches her the meaning of trust, helping her learn how to be true to her nature. After living a lifetime alone, will he succumb to the visceral need to claim her, acknowledging the soul binding connection between an Alpha and his mate? And will he prevail against the menacing enemy who threatens to destroy Lyceum Wolves?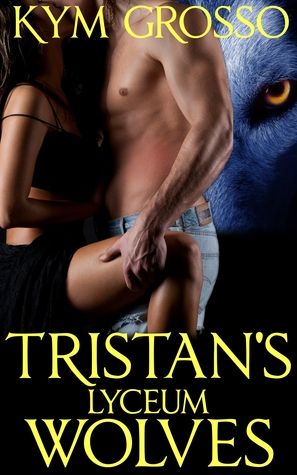 Book 3 in the Immortals of New Orleans Series
Release Date: April 1, 2013
Story Excerpt
She wasn't sure where Tristan had gone when she exited the bathroom, but she was hungry and wasn't waiting for him. Within a few minutes, she quickly found the kitchen and the ever important coffee machine. She turned it on, popped in the coffee pod and started opening cabinets looking for mugs. Setting two cups on the counter, she opened the door to the refrigerator and pulled out creamer then continued looking through the clutter for the eggs. She felt ravenous, and needed protein. "Come on, where are you, little eggies? Tristan has to have eggs. Everyone has eggs," she mumbled, talking to herself.
"Tristan does," he told her with a grin, surprised to find Kalli rummaging around in search of food. Despite taking a cold shower, he was instantly hard again at the sight of her lovely bare ass which peeked at him from underneath his shirt. He wanted nothing more in that moment than to take her from behind and slide deep into her warm heat. The temptation was great, but he restrained his desires.
Kalli jumped at his voice, quickly turning around. "Hi, um, I was just going to make us something to eat," she said nervously.
"By all means," he agreed confidently, walking by her wearing only a towel around his hips. His erection tented the fabric, and he made no attempt to conceal it.
It was nearly impossible to ignore both the charisma and raw sexuality Tristan exuded. Slowly, Kalli's eyes roamed up and down his lean torso, astonished at the audaciousness he exhibited while wearing practically nothing. His hair, dampened from the shower, fell shaggy over his eyes. Hardened abs rippled down toward his low slung towel. Struggling for the words that never came, she couldn't help her natural reaction, which was to look him over one last time. Embarrassed, she just knew that he knew that she'd just looked at his groin area, which appeared to be growing. Oh God. She rubbed her hand over her eyes and smiled to herself. What was it about this man? Get it together Kalli. Say something.
"Um, okay then, so the eggs." She opened the refrigerator, careful to hold on to the shirt so it didn't ride up again.
"Like what you see?" he asked seductively as he set a coffee mug next to her hand, proceeding to wait for the next cup to fill.
"What did you just say?" Shocked, she grabbed the egg carton and quickly stood up, banging her head. She turned around holding the package in one hand, rubbing the sore spot on her head with the other.
He set his eyes on hers, taking the eggs and putting them on the ledge. She backed into the counter as he caged her, pushing her body flush against his. "I said…Do. You. Like. What. You. See?" he whispered into her ear, accentuating every word.
She sucked a breath as a million pithy responses filled her head. But the hard bulge pressed against her body and her dangerously hard nipples made it impossible for her to speak coherently.
"Um." God, she felt like a complete idiot. Eight years of college and all she had was "um"?
"I'll take that as a yes," he replied playfully, kissing her ear softly. He reached over to grab his coffee cup, which made him press against her even harder.
She sucked a breath at the welcome intrusion. There was a part of her that thought he might kiss her. Immobilized against his hard torso, he had her exactly where he wanted her, or rather, where she wanted to be.
Instead of kissing her, however, he wrapped his fingers around the clay handle and walked away with a broad smile across his face, without saying another word. He proceeded to sit down at the island, and switched on his i-Pad, checking his email as he pretended to ignore her. When Kalli turned around again to make the eggs, he let his eyes drift to her soft supple cheeks that strained to stay covered by his shirt. The hem teased higher as she bent over slightly to turn on the stove. Damn, this woman was killing him.
Tristan could not remember the last time he'd slept naked with a woman. Sure he'd fucked many, but not truly just slept with one. He'd stayed wolf as long as he could, treasuring her trust, teaching her that he wouldn't hurt her. But now that she was healing and walking around his home like she belonged here, he felt the pressure in his chest along with the ache between his legs.
They'd forged a bond last night, and he didn't want to rush forward and scare her off. At the same time, he knew she was withholding information. Something small, perhaps, but it was there. Bringing his full attention back to his tablet, he tapped out a quick email to Logan asking him to run a full security clearance on one "Kalli Williams". He wasn't a fool. The woman may have been a brilliant vet, but he found it coincidental that she just happened to be at the fire.
Author Bio
Kym Grosso is the author of the erotic paranormal romance series, The Immortals of New Orleans. Both of her novels, Kade's Dark Embrace (Immortals of New Orleans, Book 1) and Luca's Magic Embrace (Immortals of New Orleans, Book 2), are currently available via Amazon, digitally and in print. Tristan's Lyceum Wolves is scheduled for release on April 1, 2013.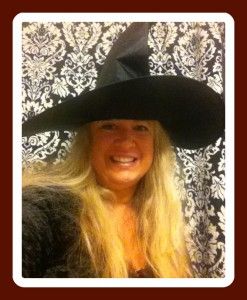 In addition to romance, Kym has written and published several articles about autism, and is passionate about autism advocacy. She writes autism articles on PsychologyToday.com and AutismInRealLife.com. She also is a contributing essay author in Chicken Soup for the Soul: Raising Kids on the Spectrum.
Kym lives with her husband, two children, dog, cat and guinea pig. Her hobbies include autism advocacy, reading, tennis, zumba, traveling and spending time with her husband and children. New Orleans, with its rich culture, history and unique cuisine, is one of her favorite places to visit. Also, she loves traveling just about anywhere that has a beach or snow covered mountains. On any given night, Kym can be found reading her Kindle, which is filled with hundreds of romances.
Release Day Blitz Stops
Sapphyria's Steamy Book Reviews
A Bibliophiles Thoughts on Books
The Creatively Green Write at Home Mom
Hosted by Bewitching Book Tours